Story
The Summer Wrap: Catalyst's Vibrant Season of Events
We have had an eventful summer at Catalyst of San Diego & Imperial Counties! From social gatherings to collaborative convenings, we've had a whirlwind of activity. Keep reading to dive into the excitement of the events we've hosted. And remember, the adventure doesn't stop here, and we've got lots more coming! Check out our upcoming events so you're always in the loop about what's to come. 
Summer Social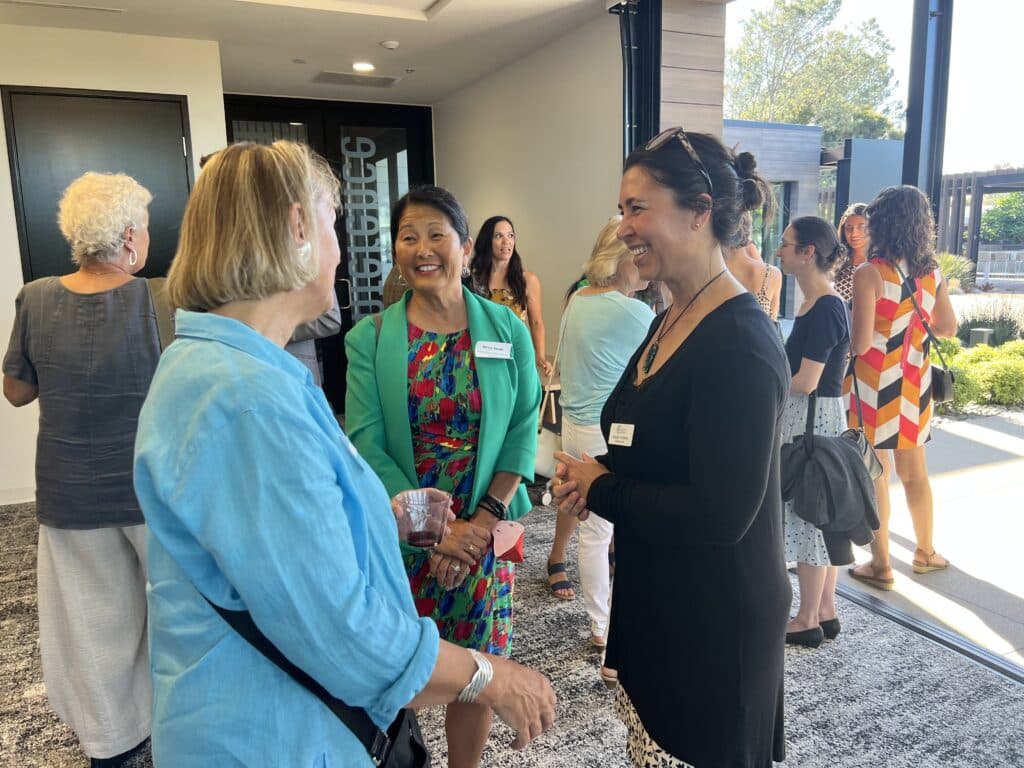 In July, Catalyst members and staff convened at Hera Hub in La Jolla for an afternoon of fun and connections, with new colleagues and longtime friends.  
Laughter, camaraderie, and the joy of face-to-face conversations filled the air. Hugs and handshakes replaced virtual waves as everyone relished the chance to meet in person. Hera Hub, with its indoor and outdoor spaces, provided the perfect backdrop for mingling. Delicious food and refreshing drinks added to the lively atmosphere, sparking conversations and new friendships. 
This event was a lively reminder of the power of genuine connections. Until the next gathering, keep those conversations going and the connections flourishing!
Third Thirsty Thursday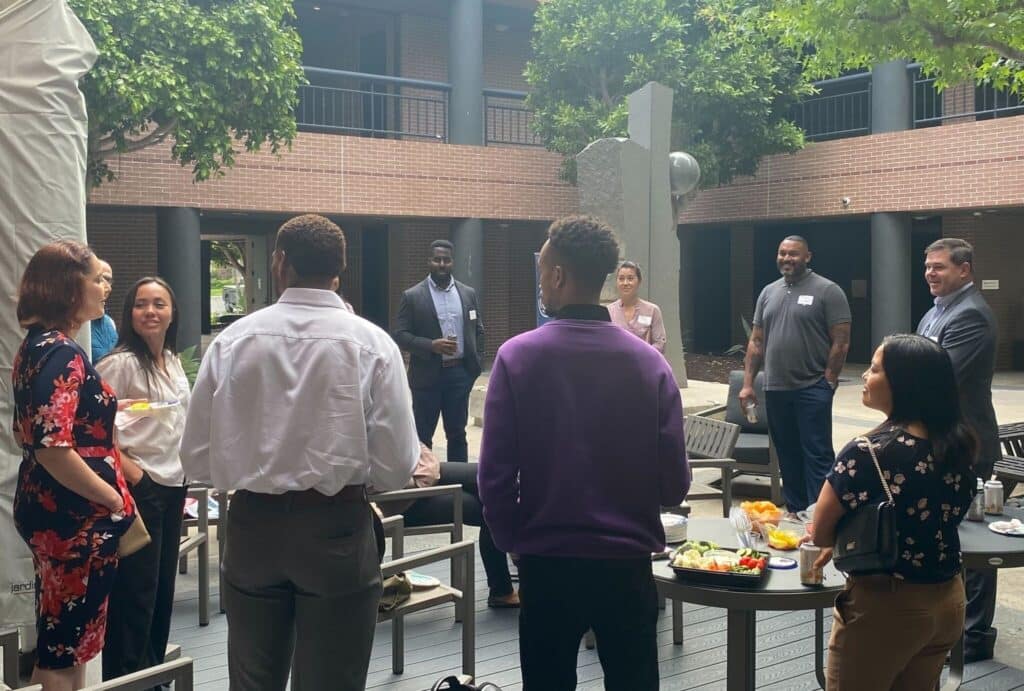 This June, members and non-members gathered at Catalyst's offices for our quarterly impact investing happy hour. Impact investing focused individuals met up to delve into the latest trends in the field and, of course, connect with fellow impact enthusiasts.  
Tim Filla, Managing Principal at Meketa Investment Group, joined us to share Meketa's investment-focused approach to diversity, equity, and inclusion (DEI), with insights into DEI's impact on ownership and board management. 
A dynamic blend of content and networking left everyone fueled for impactful conversations. We have more to come next year, plus check out our interview with Daryn Dodson from Illumen Capital to learn more about the other impact investing work happening at Catalyst. 
Fundamentals Series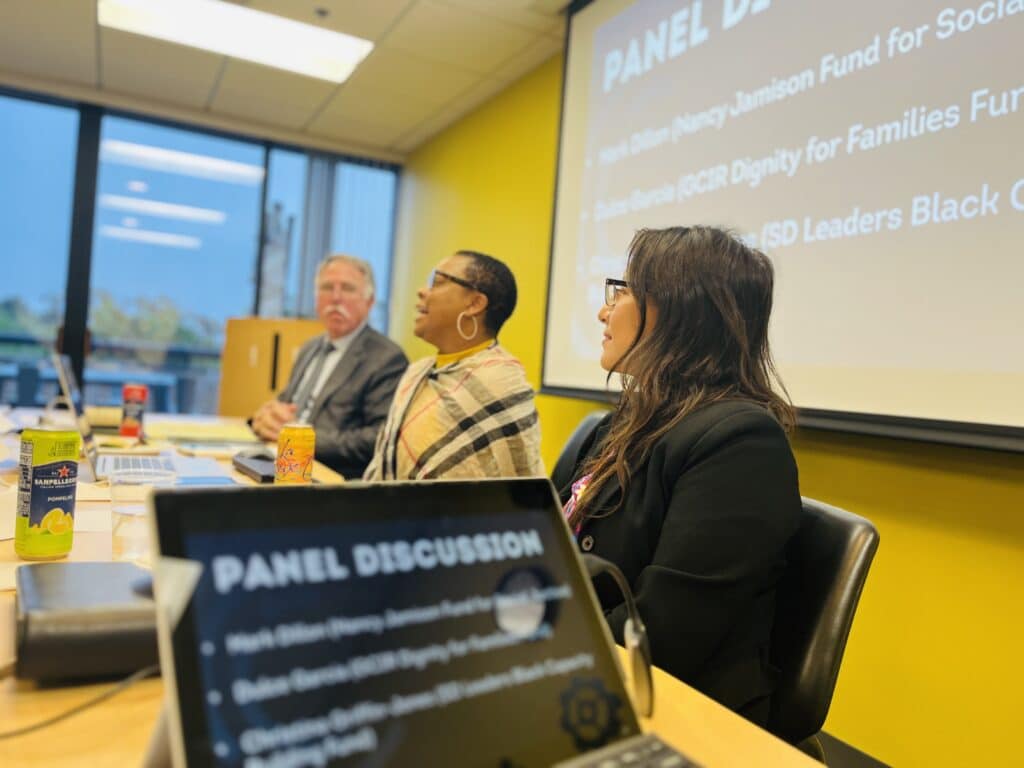 This summer also brought Catalyst members the opportunity to sharpen their skills and learn more about some of the "nuts and bolts" topics in grantmaking.  We brought fantastic panelists to join our in-person Participatory Grantmaking session, pulled Daryn Dodson back in to have a robust conversation about Impact Investing, and dug deeper into the world of Financial Statements and 990s, to better understand how to leverage the power of these important financial forms. 
More great opportunities are ahead as we bring you programming focused on Activating Your Endowment and Empowering Your Mission Through Advocacy in August and September. 
Funder Collaborative Convenings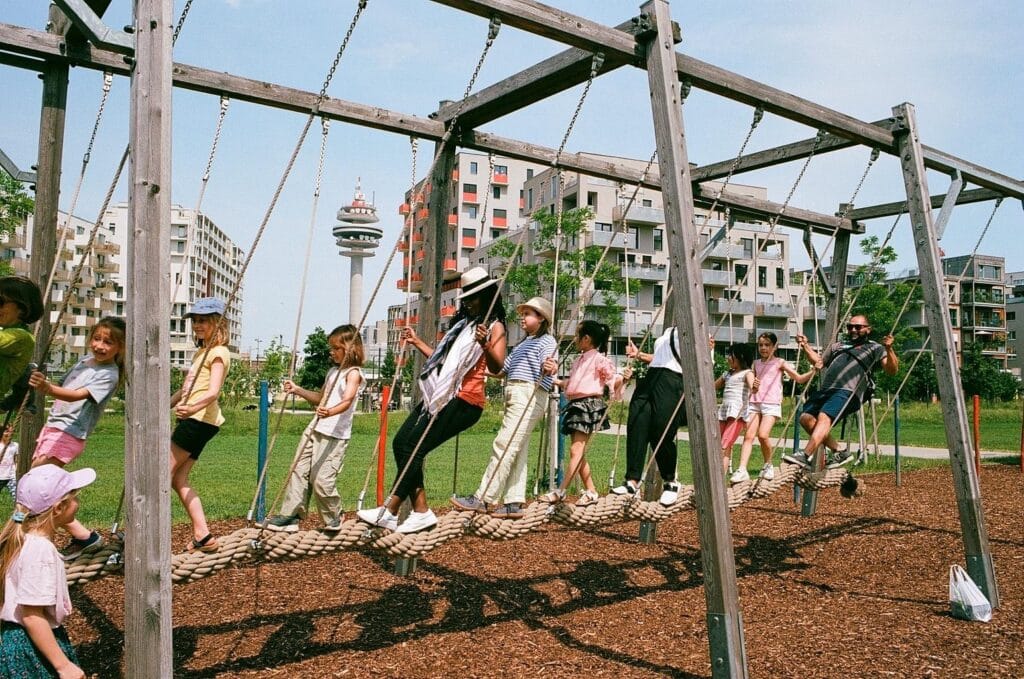 At Catalyst, we provide space for funders to gather within focused communities centered around specific issues. This summer, our Funders Together to End Homelessness San Diego (FTEHSD) and Binational Migration Funders groups took the stage.  
Amy Denhart, Director of FTEH shared her learnings from a trip to Vienna. She and her colleagues shared valuable lessons they learned about one of the world leaders in successful implementation of social housing. Meanwhile, the Binational Migration Funders came together to establish a Rapid Border Response Fund in collaboration with Governor Newsome's office in direct response to policy shifts impacting our border region. 
Interested in learning more? Learn more about Catalyst Funder Collaboratives and join one today!  
These are just some of the programs we held this summer, and there's more coming! Together, we'll continue to make a lasting impact, foster meaningful connections, and create real change in our community.