Funder Meeting
Activating Your Endowment
Thursday, August 31 @ 10:00 am - 11:30 am
Every year of grant-making, do you wonder if the dollars in your endowment could also support your mission? They can–and, in some cases, the money never even needs to leave your bank account! Activating Your Endowment will provide firsthand accounts of how your peers have made their endowment work for the community, generating transformative outcomes while preserving resources for future philanthropic endeavors. You will hear specific examples and gain fresh perspectives into the possibilities of activating your endowment.
Join us for an engaging and thought-provoking virtual session about investment strategies, loan guarantees, and more. And hear the real story about bringing this conversation to colleagues, trustees, and family members.
The session is intended to be an organic learning experience, so bring your questions and be ready to explore the possibilities!
Target Audience
This program is designed for members of Catalyst. Please log in to register, and reset your password if you are unable to log in. For help resetting your password, please contact [email protected].
Speakers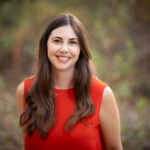 Kara Ballester | BQuest Foundation
Kara Ballester is the President and Co-founder of the BQuest Foundation, a private family foundation located in San Diego. Kara turned a concern about climate change, an interest in conservation, and a professional background as an educator into a calling to support and implement equitable solutions to the climate crisis while developing the mission of the BQuest Foundation.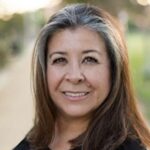 Kathlyn Mead | BQuest Foundation 
Kathlyn Mead has an extensive leadership background in health care delivery and financing. Directing that experience toward philanthropy she has focused on social determinants of health, decarbonization, and impact investing.
In 2018 Kathlyn joined the BQuest Foundation working at the intersection of climate change mitigation and affordable housing, health, and social services. BQuest supports environmental and non-profit sustainability utilizing a combination of advocacy, grants, and program and mission related investments.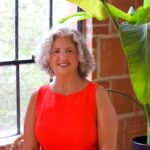 Nellie Garton | Wilson Foundation 
Nelli Garton, Ph.D. is an accomplished strategist, problem-solver, and change agent. Dr. Garton is the CEO and co-founder of Tablecloth Inc., a technology company that provides a software platform and services to help investors understand their impact on people, communities and the planet. The through-line of her career has been to strengthen the organizations and ensure that resources flow to what works. As an accomplished academic, she has extensive skills in quantitative and qualitative data and has always been more interested in how they were used than simply collecting them. Dr. Garton is passionate about helping entities measure what matters and ensuring that when we know better, we can do better.