News
Place-Based Impact Investing in Action: San Diego Chosen as Innovation Lab for ImPower Initiative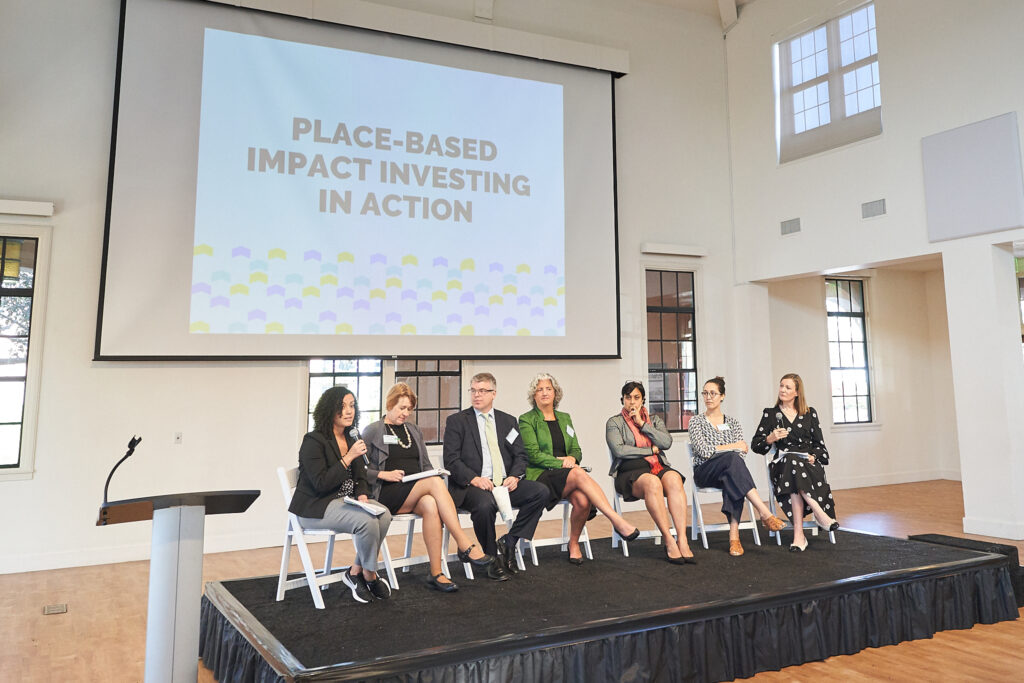 Note: Several statements in this article have been leveraged from ImPowerInitiative.org
San Diego has been chosen as one of two locations in the country to serve as an Innovation Lab for ImPower, a new public-private partnership initiative driving federal dollars toward building an effective local impact investing ecosystem.
Traditionally, wealth and opportunity attract investment – so communities that already have resources get more. But as many working in the social sector know, there are countless promising innovations happening in bootstrapped organizations and systematically under-invested communities–particularly communities of color–that may not have access to the traditional channels that resources flow through or may not have awareness of alternative capital streams. What if we could bring together government grantmaking, private philanthropy and grass-roots leadership to create place-based investment opportunities in all communities?
For career federal employee, Kris Pierre, this question is a driving force behind founding ImPower, a 10-year initiative that seeks to grow a network of government, private and philanthropic partners who are positioned to provide resources, funding and capacity building support for community-led initiatives that grow wealth and well-being and scale up positive change in communities.
Kris founded ImPower after experiencing first-hand how government grantmaking can serve as a catalyst for transformative systems change – as well as how promising projects can vanish when grantmaking ends.  "I was sick of successful pilots," Kris said, reflecting on the numerous promising solutions that start and stop in pilot mode due to a lack of connectivity to sustainable funding sources.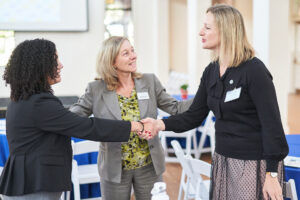 The federal government makes roughly $700 billion in discretionary grants each year. ImPower is gathering partners who can help communities leverage some portion of that funding to build their own impact investing ecosystems. "We believe all communities should have an onramp to opportunity – and ImPower partners are working to make that happen," said Pierre.
To kick off San Diego's role as an innovation lab, last week more than 120 representatives of local, state and federal government joined forces alongside local, state and national philanthropy and San Diego community serving organizations to begin to reimagine how the $700 billion in discretionary grants deployed from the federal government each year can best flow to community driven solutions in San Diego.
Through its role as an innovation lab for ImPower, and with San Diego Grantmakers as the place-based partner coordinating efforts for our region, San Diego will demonstrate how communities, philanthropy and government agencies at all levels can come together and explore impact investing efforts – and the systems that support them – to move the needle on social change. "Philanthropy California, and specifically the interest, experience, and engagement of San Diego Grantmakers (SDG), creates the needed environment to explore how impact investing ecosystems can be locally designed, deployed, and most importantly connected to the greater federal system for additional resources," Pierre reflects.
The event, co-chaired by Beth Sirull, president and CEO of the Jewish Community Foundation of San Diego (who also served as an event sponsor) and Amy Chung, director of impact investing for The California Endowment, and put on with support from Mission Investors Exchange, The Council on Foundations, the Center for Community Investment, and RBC Global Asset Management, serves as a starting point for increased alignment among all social investors in the San Diego region.
Session Review
The morning sessions brought everyone together around a shared understanding of how and why a community develops a set of priorities; analyzes, builds and executes a pipeline of deals; and strengthens the enabling environment so that a pipeline of deals is ever-ready to absorb investments in ways that advance community interests and protect community assets.
Speakers, including Ascala Sisk from the Center for Community Investment; Joe Evans with The Kresge Foundation; Sarah Lee of Washington State Department of Commerce; Laura Brenner Kimes, Greenprint Partners; Nelli Garton, Tablecloth; Shalini Vajjhala, re:focus Partners; and Melanie Audette, Mission Investors Exchange, highlighted frameworks and tools that help prepare for significant public and private investment, as well as the perspective and capacity-building resources of federal agencies to contribute to a region's readiness.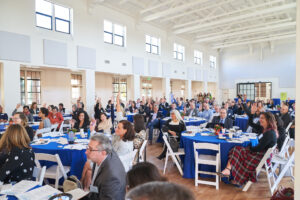 "If you can focus on systems level, you can do more better, more efficiently," reflected Shalini Vajjhala, whose firm re:focus Partners brings together expertise in engineering, design, public policy and finance to craft resilient infrastructure solutions and build public-private partnerships that better align public funds and leverage greater private investment (they work with deals beginning at $100M) to protect and improve the lives of vulnerable communities around the world.
The afternoon sessions highlighted themes and patterns, bright spots and gaps of 11 place-based initiatives from San Diego and the unique approach that each has taken in preparing to scale. From housing to environment to wealth building, a central theme felt was how deeply rooted in relationships the tough work of alignment is. "Don't do anything about me without me," Steven Wright, co-executive director of 4Walls, reflected as their golden rule for working deeply with communities to co-develop their solutions.
An important perspective was also that those relationships don't always have to have perfect alignment out the gate, and oftentimes, the most effective approach to planning is by learning and testing in motion rather than stopping to plan to perfection. "Alignment happens in motion," said Ascala Sisk.
What's Next?
The high energy of the day serves as fertile ground on which to build the systems and framework of support for beginning to prepare our community to absorb more capital from disparate sources. "We are seeing in real time the creation of relationships and connective tissue that can bring community-driven solutions to life," Debbie McKeon, president and CEO of San Diego Grantmakers said in closing the day. The summit closed on a high note with the ImPower team issuing a final challenge to the room: Show us your best. Early results of the event show that 84 percent of attendees plan on following up with connections they made during the summit to move collaboration forward, and more than 25 percent of attendees already have projects in mind for ImPower that they plan to connect with SDG on. "This was a fabulous event, full of great information and connections. I'd love to be part of ensuring that the City takes an active role in convening, connecting and collaborating to bring the most funding to our communities of concern," reflected one participant. McKeon called on all those present to share back to SDG the new relationships, projects, and lessons that arise as we collectively build a robust San Diego place-based impact investing ecosystem. We look forward to sharing growth and outcomes that result from our role as a place-based Innovation Lab.
If you were not in the room but wish to be connected to this initiative, please feel free to browse the event resources and connect directly with us to learn more.