Story
Honoring a Life of Service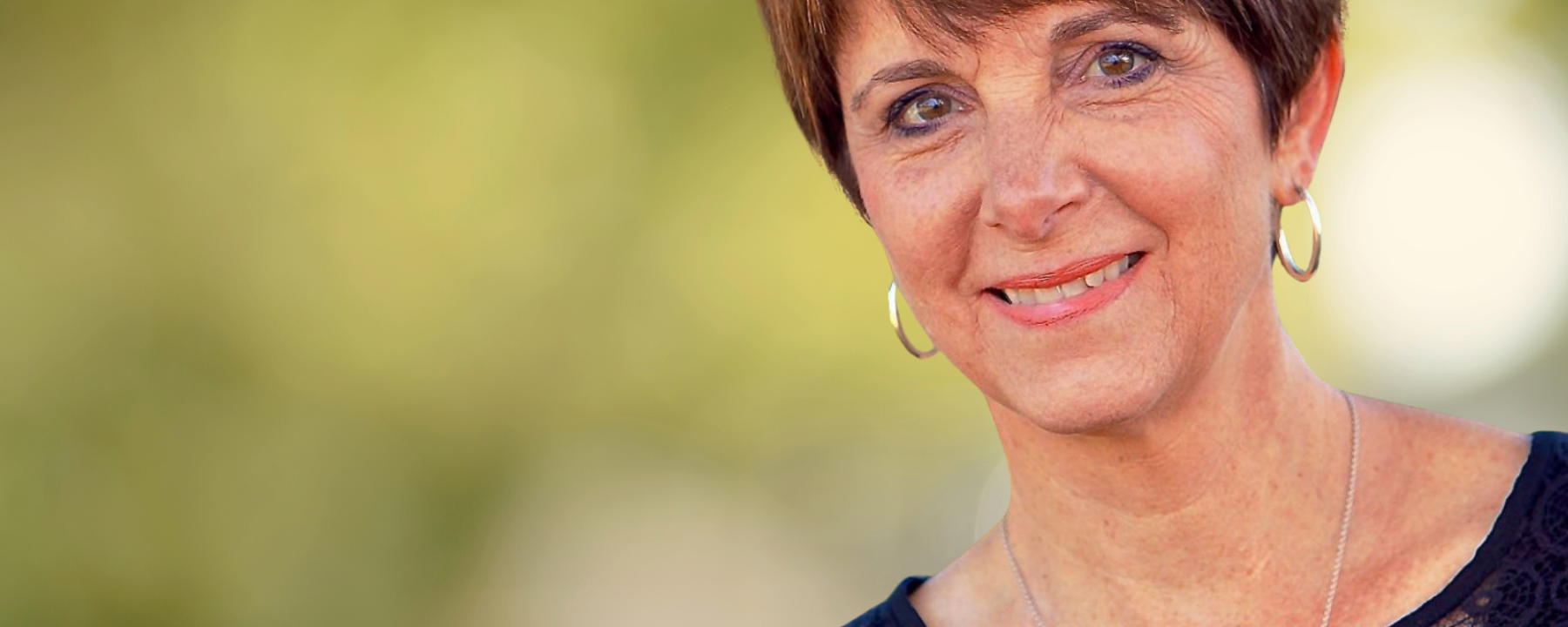 By Megan Thomas
The staff and board of Catalyst of San Diego & Imperial Counties are grieving the loss of our inspiring and nurturing former leader, Nancy Jamison. Nancy led San Diego Grantmakers from 2005-2019 and under her leadership, our network blossomed to more than 150 organizations and individual funders and impact investors. As we celebrate Nancy's legacy, we offer our reflections on the impact she's made on our region and our lives.
How do you eulogize someone who looms so large? Someone grounded in their own truth, and yet able to walk alongside people of many experiences. A person who inspired you to believe that every day we each contribute to making things better. I suppose you simply say, Nancy, you are missed.
For more than a decade, Nancy Jamison has been synonymous with philanthropy in San Diego. She led us to believe in the power of philanthropy to spark change. And in the past decade, she led a journey towards understanding the history and responsibility of wealth and the imperative to point it towards a more equitable future. Nancy cared deeply about those around her; brought people together; urged selflessness, exploration, and impact. She understood that we are all flawed and constrained; and that the moment demanded more of us. She grew; she imagined; and she believed the best of us all.
Cruel fate has robbed us of Nancy's presence, but not her vision. Together, we embody the future that she saw. Her memory calls us to recognize the flaws in ourselves and injustice in the systems around us. And then to act to right what is wrong. When we chose a theme for San Diego Grantmakers' 40th anniversary celebration, Nancy led us to "Better Together." Nancy's voice will be with us always, reminding us that indeed, we are better together.
Catalyst is proud to house the launch of a fund friends and colleagues of Nancy have established in her honor to continue her critical work of racial and social justice. To contribute and learn more, please visit here.
We would love to know: How did Nancy impact you? Please browse reflections below and add your own here.
"She would leave you feeling seen, heard, understood. She would ask "How are you?" and mean it. She could be the humble center of gravity in whatever group she was in. She was a dream client–open, determined, creative. She was an agile leader–inclusive, adaptive, eyes on the prize. She was smart without pretense. She was gracious and self-effacing. She spoke with clarity. She listened intensely. She emailed with voice—exclamation points, phrases in all caps, full of feeling. She came to the rescue when things got rough. She was always with you. She was ever ready to just do something about it. She saw possibility where others saw peril. She was at home when building community. She seemed to glow when she was with Mark. She made friends wherever she went. She brought out your best. She was illuminating."
Mark Sedway, The Giving Practice
"I got to see Nancy in action in context of the three membership organizations of Philanthropy California. She was a veteran in this space, and warm, always welcoming, curious. My fave memory has nothing to do with philanthropy. We were at a big private event in a home at the top of Silverlake in LA. Van Jones was speaking. Nancy was giddy, there with her hubby – partner and their son. I believe it was the beginning of the Trump presidency. The air was electric in the room. Nancy was very concerned about our democracy. And especially for the younger gens. I will always remember her outward concern, selflessness, and constant warmth. Her presence will be missed."
nike irvin, vice chair, board of socal grantmakers
"Nancy was my role model, hands down the most admired non-profit CEO in our region. My heart and thoughts go out to Mark, Alec, Susanna, Barbara and Tom. Thank you for sharing Nancy with the community. She made the world a better place."
Jo Dee C. Jacob, CEO Girl Scouts San Diego (2001-2016)
"I met Nancy almost 3 decades ago. Our children grew up together in Carmel Valley. During a period of these years we shared personal challenges over coffee and conversations. Her warmth and ability to listen were always appreciated. Nancy left me with the feeling that she cared deeply. You have left the earth but your ripple is still felt even from decades ago."
Bobby, Friend of Nancy
"Nancy approached her work and life with grace. No matter their circumstance or challenge, those her efforts impacted felt empowered."
Scott Suckow, Executive Director, Liver Coalition of San Diego
"I had the pleasure of working closely with Nancy during my first six years at Southern California Grantmakers. When I started at SCG in early 2013, I couldn't have been more fortunate than to have had Nancy so close by and so committed to my success in this challenging role. How often do you find that in life? As a far more experienced regional association leader, who could help me navigate a very difficult first few years on the job, she was both a role model and a mentor to me. I'm also honored to say that she became a very dear friend over time. All of the staff at SCG, who had the opportunity to work with Nancy or be around her, adored her. I am eternally grateful for Nancy's role in driving the formation of Philanthropy California, her unrelenting commitment to racial justice, her incredible passion for doing good in the world, as well as the love, the humor, the wisdom, and the kindness she shared with us all. I will always treasure her remarkably brave and open spirit."
christine essel, president & ceo, southern california grantmakers
"I learned so much from Nancy during the years I worked for her, and I am forever grateful for her guidance and support. I will always admire her seemingly endless energy, her deep love for her family and friends, and her passion for the causes she cared about. One of my favorite memories is of Nancy as a lead singer in a flash mob to kick-off an SDG conference — just one example of her talents and the fun she could inject into a situation. She is missed."
michelle slingerland, former sdg employee
"My heart hurts today. Nancy was a consummate professional. Always on the move. Always thinking. Always connecting people. Always dreaming of something better for San Diego Grantmakers. I first met Nancy when she joined SDG as ED. I then was honored to serve on the Board in a few capacities, working closely with her when I was Chair. During this time, I witnessed her incredible dedication to the organization, the work, and the community. I also witnessed what a kind, authentic, genuine person she was. Always quick with a smile, a joke, a laugh, a song, and always willing to listen. She was a source of comfort to me when I was going through some challenges, offering guidance and a reminder that "this too shall pass." Nancy – you lived your life with grace, kindness and dignity. You will be missed, my friend."
renata gomez
"I admired Nancy and her ability to demonstrate true leadership and kindness."
jennifer pippard, executive director, arc
"What a special gift to have crossed paths with Nancy on life's journey. My daughter was born a year after Nancy took the helm at SDG. Our meetings always ran long because we got going on mom talk. She spoke with such pride and joy about her kids and always asked about mine. Much deserved praise will be directed to Nancy's professional accomplishments, and they were many. My thoughts today turn to a wonderful mom lost. This mom was touched by her presence."
kathy pAtoff, COO, MUFG Union Bank Foundation
"Nancy was one of the first people I met when I moved to San Diego. We quickly discovered that we lived near each other in the Bay Area and became fast friends. Nancy was a fountain of information and her passion for and deep understanding of corporate philanthropy help us launch the Giving Guide. She was a trusted advisor who was always politely direct in how to improve the publication. I was fortunate that she always contributed to it with timely and meaningful content too. I'm one of so many that were blessed by knowing her."
dale ganzow, formerly of the san diego business journal
"Nancy strengthened others. She gently pushed for collaboration, equality and justice. She stood up for what's right and for what's good. She was a role model for many, etching an indelible mark in the evolution of San Diego. Her legacy will live on through her ideas, her principles, and through the huge network of people she touched and influenced for the better. Oh, how she will be missed!"
molly cartmill, Director – Corporate Citizenship, Sempra and Chief Stewardship Officer, Sempra Foundation
"Nancy was extraordinary. She was methodical, compassionate, inspired, and dedicated to making the world she lived in a better place. She was an excellent model of purpose and passion. She will be missed."
Andrea Guerrero, executive director, alliance san diego
"As a former SD Grantmakers staff member, Nancy was an incredible boss, mentor, and leader! She was an amazing example to follow in my own leadership journey, and her passion for social justice was unparalleled. Her memory will forever be a blessing and I will always be grateful for my time working with and learning from her."
christie edwards, deputy head, tolerance and non-discrimination department, osce odihr
"Nancy's sense of joy and curiosity about life was infectious. She constantly embodied the kind of leadership and of humanity that our community needs. I will never forget the many gifts that she has given me."
sierra visher kroha, ceo, san diego social venture partners
"Nancy and I began as leaders of our regional associations at the same time. I couldn't have asked for a better colleague and, girl friend to run that journey with me. An enthusiastic cheerleader. A wise and generous thought partner. A quick wit with an easy, ready laugh. A world now a bit dimmer without her."
nina stack, the champlin foundation, former ceo/council of new jersey grantmakers
"At my first United Philanthropy Forum conference, I met Nancy, who was incredibly kind, warm and welcoming. In our conversation, she listened deeply, shared her wisdom and was open and genuine. She was someone you wanted to be near to, learn from, and become like. In addition to her staunch advocacy for critical issues like racial justice, I will also remember her vociferous lobbying to include a karaoke session at Forum conferences. 🙂 She will be deeply missed, but her priceless legacy will continue to enrich lives not only in San Diego, but across the country."
nancy wolanski, grantmakers council of rhode island
"Nancy Jamison was the epitome of grace, authenticity, and leadership. She was a social justice warrior and beacon of light for those of us who were privileged to work with, and learn from, her. Gone too soon but her impact will be felt in our community for years to come. Rest in peace, Nancy."
alicia quinn, vice president of new business development, united way of san diego county
"What an amazing model of mission-driven and people-focused leadership Nancy provided to all of us. Nancy embodied learning, curiosity, joy, humility, kindness and so much fun. It was a gift to work alongside of her at then-SDG and an even greater one to stay in touch as a sector colleague and friend. I hope we can all carry her purpose and her joy with us as we honor her memory."
meghan duffy, grantmakers for effective organizations, and former staff member, san diego grantmakers
"During the growing years of the Cause Conference, Nancy was so generous with her time. She believed in the need to help nonprofit leaders with business skills and collaborations. She we was a true Catalyst for the event bringing in colleagues to speak and provide candid insights into donor needs."
PARKER PIKE, founder, san diego cause conference
"I got to know Nancy when she was transitioning into retirement. She was becoming more active in WGSD and was always a brilliant light in our discussions and a delight sharing over a glass of wine. She lives in our hearts. Blessings to Mark and her family."
JUDY BEE, WOmen give san diego
"The very first email I received when I started my job at NCG was from Nancy. She offered me a warm welcome and – more importantly – made sure I knew she was available as a resource as I navigated the strange new world of philanthropy-supporting organizations. From those first days all the way until she left her position at SDG and beyond, Nancy was a rock: my go-to person for advice, support, and of course, laughter. My partnership with Nancy and our colleague Chris Essel at SCG was and is one of the most impactful and rewarding I have had in my career. Over time, I also came to count Nancy as one of my dearest friends and turned to her often in times of joy, when I had news to share, and when the going got tough. Like everyone who knew her, I am forever enriched and blessed to have had Nancy in my life, and I will always hold her close in my heart. The best way I know to honor her memory is to continue in the work to which she was so deeply devoted, pushing every day to make the world a better place for everyone. The other best way I know to honor her is to sing – a lot. Lordy, could that woman sing…"
ELLEN LAPOINTE, ceo, fenway health, AND former PRESIDENT/ceo, northern california grantmakers
"Nancy was truly an amazing, trailblazing community leader, whose innovative insights, impactful programs and collaborative solutions-focused legacy will continue to benefit our growing region for many years ahead. She was often inspiring, helpful and kind to me. She will be sorely missed."
SUE SIMONE, san diego nonprofits consultant
"Nancy was one of the early architects for the vision of a new national network of philanthropy serving organizations, when she served on the board of the United Philanthropy Forum. Her joy, tenacity and raw honesty filled the room – and she inspired me to be better. I admired her from 3000 miles away, and when I visited her, she welcomed me with great warmth and hospitality. I love her for what she gave me and our sector and what she did for the people around her."
JEFF POULOS, CEO, PHilanthropy massachusetts
"You couldn't ask for a better partner, peer mentor or friend than Nancy. I admired her generous, mission-focused approach to leadership and cherished her friendship. She left a hole in our field when she retired. She leaves a new one in my heart now."
kathleen enright, president, council on foundations
"When I moved back to SD after years in Chicago and LA, I was directed to two people whom I "had to meet" to understand the nonprofit landscape in town — Murray Galinson and Nancy Jamison. Those of you who knew them both know how true that was. Nancy met me for coffee at that Starbucks in Carmel Valley attached to the Shell station. We got our cars washed and talked for hours, and she became a mentor and lifelong friend. Fave memory was lobbying day with COF in D.C. back in like 2010 during the Obamacare debate. While COF wanted us to talk about excise tax, Nancy made sure we talked about healthcare, racial justice, and equity — always with an ambitious appetite for change that surprised outsiders about "sleepy San Diego." If SD ever was sleepy, Nancy woke us up! Her legacy is profound."
kristine breese missie, mission impact philanthropy
"Nancy Jamison changed my life for the better in every possible way. She gave me hope that we can truly be catalysts for change. Through her example and her leadership, I saw how one person can influence and impact others simply through kindness. I will always remember the night we celebrated her retirement and all of the beautiful words her friends and family shared about her. What an amazing life she lived in service of others. Stronger together, always."
ANNIE VANDAN, former staff of catalyst
"Every now and then you meet a person who shows you over and over again what authentic good looks like. Someone who is just genuinely loaded with kindness and caring, purpose and class. Nancy was that rare human being who brought it all together. She helped to build and celebrate community wherever she went. It is vitally important that we continue to support Nancy's life work in service to social justice. There has never been a more important time to do so."
HENRY A.J. RAMOS, board chair, nonprofit finance fund
"Nancy gave me a chance to work for her and at San Diego Grantmakers when I moved to San Diego. She wholeheartedly believed in me, not only as a professional but also as a person. She would make the rounds in the office every morning to say hello and check in on me and my co-workers. You can tell when she's in the office because of her contagious laughs. She remembers what you like/dislike and celebrates all of you. She made me feel valued and there is no doubt she did the same for so many others in her world. I will truly miss her brilliance, authenticity, and tremendous joy. And I know for sure that she'll be remembered for how she's made all of us, San Diego, and the philanthropic sector better."
ALAN KWOK, DIRECTOR OF CLIMATE AND DISASTER RESILIENCE, NORTHERN CALIFORNIA GRANTMAKERS, philanthropy california
"Nancy was the most kind, smart and generous person I have ever met. She had impact on everyone she met. She helped me be a better person and leader."
KAREN FREEMAN, chief operating officer, southern california grantmakers, philanthropy california
"Nancy and San Diego Grantmakers opened my eyes to the power of collaborative, community grantmaking. Her wise, kind, insightful and reflective presence helped me to develop as a nonprofit professional.  What she accomplished in growing San Diego Grantmakers from a tiny organization to Catalyst, one of the most impactful organizations in the county providing space for so many of us to join in leveraging our efforts, is nothing short of remarkable."
Jeremy Pearl, Executive Vice President & CFO, Jewish Community Foundation of San Diego, Catalyst Board Member
"Serving on the San Diego Grantmakers Board of Directors under Nancy's leadership was an honor and a deep learning and growing experience for me as a person and a community leader. Nancy's leadership, vision and caring friendship have touched me deeply and will leave a void forever. I have never known a more lovely person whose smile could light up a room and whose wisdom will leave an enduring light in our community that will never fade. I am sending love to Nancy's family during this tragic time and always."
SARA VAZ, community relations manager, nordson corporation FOUNDATION, catalyst board member
"Nancy used to get embarrassed by being what she called "a cryer," because she sometimes got teary when hearing something emotional and moving. But that sensitivity and compassion in her is what made her so good at what she did, and what made all of us love her. I admire Nancy for having the courage to be "a cryer" and I'll miss her.
AMY DENHART, DIRECTOR OF FUNDERS TOGETHER TO END HOMELESSNESS SAN DIEGO
"Nancy changed Grantmakers for the better in so many ways and was willing to take risks in order to make change. She represented the San Diego philanthropic community in the best way possible; by showing up in all parts of the county to see how Grantmakers could partner with others to make San Diego a more equitable place. It is wonderful to know that her legacy will live on through the Nancy Jamison Fund for Social Justice."
VALERIE JACOBS, VALERIE JACOBS CONSULTING
"Nancy has been so meaningful to me and our work at the Satterberg Foundation, we will always be grateful. Thank you, Nancy, for your leadership and for the authentic relationship we were able to develop through our partnership. Over the years, I was inspired by your risk taking and how this set the stage for how SDG has evolved into an equity driven organization. Thank you for all you have done for the San Diego community and our sector. With love and respect,
Sarah Walczyk, EXECUTIVE DIRECTOR, Satterberg Foundation
"I am so grateful for the work Nancy did to bring San Diego Grantmakers along in the area of equity and racial justice. The sector is better for Nancy's presence and commitment to the work. Thank you for always seeing us at Satterberg and making time and creating space for us to connect with community in a state that we do not live in. We are so thankful for Nancy and happy to stand with Catalyst in this work .❤️"
CC Gleser, DIRECTOR OF PROGRAMS & STRATEGIC INITIATIVES, SATTERBERG FOUNDATION
"Nancy was the very first person I was introduced to when I moved to San Diego. It struck me when having coffee with her how she was wholly in her element advising and nurturing a new contact that seemingly could not do much for her. She made me feel instantly like I belonged, and I suspect that's how she made everyone lucky enough to be in her orbit feel."
Katie Janowiak, Vice President of Communications & Impact, Catalyst
"I have been extremely lucky to have worked with Nancy for 8 years and been a part of the amazing growth of San Diego Grantmakers. I attribute the success to Nancy's caring, compassionate leadership and her ability to connect with people in a way that invited open, honest conversations. Every day she brought energy, interest, creativity and an openness to our work – and invited the same from those around her. She inherently knew that more dialogue brought about better outcomes for all. I carry the values she embodied forward with me in my work and my life."
JUSTIN SCHABERG, FORMER DIRECTOR OF MEMBERSHIP & OPERATIONS, CATALYST