News
Healthy Food Options Greet Students Heading Back To School By Way Of $356,000 In Grants To 6 Local Groups
Regional philanthropic organizations have stepped up with significant funds to help provide healthier meals to local youth before, during, and after school. The San Diego Food Funders – a funding collaborative of San Diego Grantmakers – will provide grants totaling $356,000 to in-school and out-of-school youth meals programs in San Diego County to improve access to nutritious food for youth ages zero to high school in low to middle income communities.
When kids don't eat healthy food, their ability to thrive in other areas of their lives – education, physical health, and social-emotional health—is dramatically reduced. In the City of San Diego alone, more than 100,000 children live in economic hardship (below 200% of the federal poverty line); throughout the County 16-38% of children are in this situation. [Data: Center on Policy Initiatives San Diego].
"Many of these children are eligible to receive free and reduced-price meals, but they don't all participate in nutrition programs—particularly evening and summer programs. Improving access to and nutrition of meals consumed by youth not only combats hunger and improves nourishment, but can improve young people's social-emotional and educational development," said Vice President of Collaboration and Special Initiatives Megan Thomas. "We believe that when funders make grants collaboratively, we build alignment that affects long-term system level change for food systems and youth education and development in San Diego County."
San Diego Grantmakers members contributing to the pooled fund that makes these grants possible include: the David C. Copley Foundation, Leichtag Foundation, Lynn Family Fund at The San Diego Foundation, Moxie Foundation, The Parker Foundation, Rancho Santa Fe Foundation, and Walter J. & Betty C. Zable Foundation.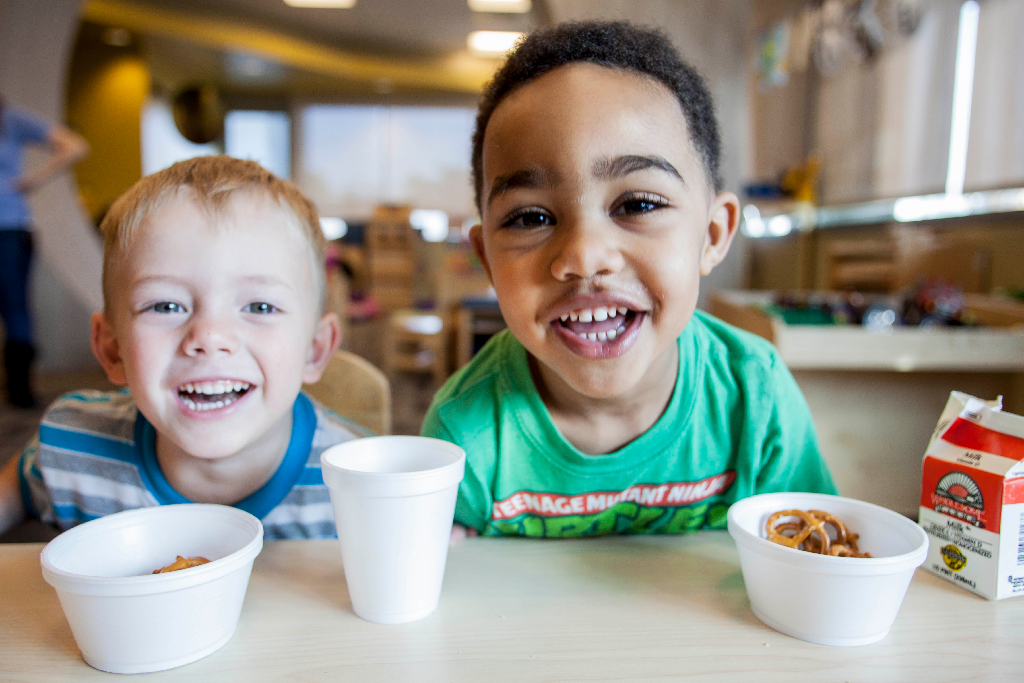 Father Joe's Villages, Feeding San Diego, Kitchens for Good, the Lakeside Unified School District, San Diego Hunger Coalition and Somali Bantu Association of America will each receive a one year grant to fund infrastructure, staff capacity and youth advocacy projects such as upgrading a school kitchen built in the 1960s, adding new sites so more kids can eat, and supporting student advocacy for culturally appropriate meals in their schools.
Child Nutrition Director at the Lakeside Union School District, Sally Spero, was thrilled at the potential ripple effect in students' lives as a result of their $100,000 grant. "Lakeside Union School District is so pleased that San Diego Food Funders shares our belief that children deserve good meals at school.  We show our care for the students when we prepare food from scratch for them to enjoy instead of just heating up frozen food. And we show our regard for them when we make sure we have included plenty of attractive fruits, vegetables and other healthy choices in our meals." Ms. Spero said.