What Do We Do Next? Recalibrating Philanthropy in Post-Election California
Monday, December 7, 2020 @ 8:00 am - 5:00 pm
A stronger, more just California becomes possible when every Californian, regardless of what they look like or how long they've been here, can shape the future of our state. Despite the COVID-19 pandemic, around 80% of California's registered voters voted, the highest since 1964. Outcomes in California's elections were mixed, with overwhelming losses at the state initiative level, unexpected losses in congressional elections, while having strong progressive outcomes in local candidate and initiative elections. Further, funders will again be called upon to simultaneously support grantees' response to the pandemic, the economy, and the nation's reckoning over racial injustice in ways that both take advantage of progressive governance opportunities, as well as.
Join us to:
Unpack what we're learning about voters, the results for racial equity, and the election's effect on the state budget. This is the last in a series of three programs focused on the potential of the 2020 election to advance racial equity and social justice in California.
Speakers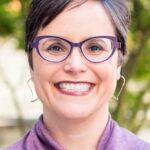 Lisa Garcia Bedolla, Vice Provost for Graduate Studies and Dean of the Graduate Division, UC Berkeley
As the Vice Provost for Graduate Studies and Dean of the Graduate Division, Dr. Lisa García Bedolla oversees Berkeley's almost 12,000 graduate students and is the chief advocate for graduate education and research at Berkeley.
Dr. García Bedolla obtained her BA in Latin American Studies and Comparative Literature from UC Berkeley, and her Ph.D. in political science from Yale University. She is a Professor in the Graduate School of Education and previously, she served as Director of the Institute of Governmental Studies. Dr. Garcia Bedolla's body of research focuses on understanding the causes and consequences of political and educational inequalities in the United States, using multi-disciplinary approaches to examine disparities that cut across the lines of ethnicity, race, gender, class, and more.

Ludovic Blain, Executive Director, California Donor Table
Ludovic Blain is the Executive Director of the California Donor Table. He was hired as its first full-time staff-person in 2009. Previously, Ludovic was a leader in building people of color-centered movements around closing the racial wealth gap, environmental justice, media justice, campaign finance, and voting rights. Ludovic has also led capacity-building work in Haiti, Canada, Denmark, and The Gambia. Ludovic is a graduate of the City College of NY, as well as leadership programs including the Rockwood Leadership Institute. He serves on several boards, including the Proteus Fund.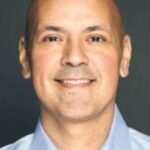 Crispin Delgado, Public Policy Director, Northern California Grantmakers 
Crispin Delgado serves as Public Policy Director at Northern California Grantmakers. As a native of Richmond, CA, Crispin's childhood experiences shaped the path for a career focused on helping disinvested communities like his own. With over two decades of experience, Crispin brings to NCG rich lived and professional experience and a vision for advancing equity and social justice through an exciting policy agenda for our organization, our members, and the community we serve. A seasoned philanthropic professional, Crispin served as program officer for Blue Shield of California Foundation where he worked to advance value-based care policy efforts in California and led signature programs, including the Clinic Leadership Institute. He arrived at philanthropy following several years as a leader within San Mateo County's safety-net healthcare system. He most recently ran a thriving consulting practice where he developed philanthropic strategies to improve access to and quality of care for low-income communities.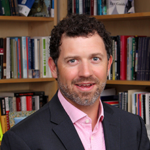 Chris Hoene, Executive Director, Budget Center
Chris Hoene became the Budget Center's executive director in October 2012, bringing to the organization 15 years of leadership in state and local policy research and analysis. He leads the strategic direction of the organization, acts as primary spokesperson, and works with the board of directors and community partners to implement our vision and mission. Before joining the Budget Center, Chris was director of the Center for Research and Innovation at the National League of Cities in Washington, DC, leading efforts to analyze trends in local and state government and promote constructive policy action on issues including public finance, economic development, housing, poverty reduction, infrastructure, and governance.  Chris also previously worked for the Center on Budget and Policy Priorities in Washington, DC, and the Public Policy Institute of California in San Francisco. Chris holds a Ph.D. in Political Science from Claremont Graduate University and a bachelor's degree in Political Science of the College of Idaho. In 2011, in recognition of his service to the state and local community, Chris was elected as a Fellow into the National Academy of Public Administration (NAPA)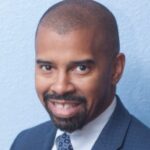 Dwayne Marsh, CEO, Northern California Grantmakers
Dwayne S. Marsh became President and CEO of Northern California Grantmakers on September 9, 2020. He brings 27 years of experience in the public, nonprofit, and philanthropic sectors with a career commitment to advancing racial and economic equity. Dwayne recently completed a four-year turn as co-Director of the   Government Alliance on Race and Equity (GARE) and Vice President of Institutional and Sectoral Change at Race Forward. During his tenure, the membership network of local, regional, and state entities committed to advancing racial equity through the policies, practices, and public investments grew from just over 20 to nearly 200 participating jurisdictions.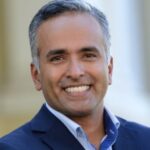 Karthick Ramakrishnan, Professor, University of California 
Karthick Ramakrishnan is a professor of public policy and political science at the University of California, Riverside, and founding director of its Center for Social Innovation. He has published many articles and 7 books, including most recently, Citizenship Reimagined (Cambridge, 2020) and Framing Immigrants (Russell Sage, 2016). He has written dozens of op-eds and has appeared in over 1,000 news stories. Ramakrishnan was named to the Frederick Douglass 200 and is currently working on projects related to racial equity in philanthropy and regional development. He holds a BA in international relations from Brown University and a Ph.D. in politics from Princeton. Ramakrishnan serves on the Board of The California Endowment and the Association of Princeton Graduate Alumni, chairs the California Commission on APIA Affairs, and serves as director of the Inland Empire Census Complete Count Committee. Ramakrishnan directs the National Asian American Survey and is the founder of AAPIData.com, which publishes demographic data and policy research on Asian Americans and Pacific Islanders.