Funder Meeting
Third Thirsty Impact Thursday
Thursday, March 16 @ 5:30 pm - 7:00 pm
Third Thursday's are back! Join us for Catalyst's first Third Thursday of the year. What's that, you say? Third (Thirsty) Impact Thursday is our impact investing happy hour where we gather folks to hear about the latest in the field from a leader in the space and connect with one another. 
This series of impact investing socials is just the right blend of content and connectivity. Bringing you the latest ideas and stimulating conversations while building community. Each session features a guest speaker who we hope will provide an opportunity to expand your knowledge and/or your network. 
We're back with a bang: this month's gathering will feature MetLife Investment Management and Affirmative Investment Management. 
Target Audience
This program is designed for members of Catalyst and non-members interested in impact investing.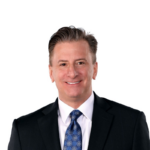 Ron Shortenhaus | Vice President, Consultant Relations at Institutional Client Group
Ron joined MetLife Investment Management (MIM) in December 2021. Prior to joining MIM, he was Vice President, Business Development & Consultant Relations at Fort Washington Investment Advisors. Prior to Fort Washington, Ron was Senior Director, Consultant Relations at Aegon Asset Management. He held similar senior distribution roles at Aviva Investors and Athene Asset Management.
COVID-19 Policy
For all in-person events, participants are strongly encouraged to be fully vaccinated against COVID-19 and all its variants, including any boosters. Unless otherwise required by a venue or vendor, mask use is optional but strongly recommended for participants in transit with others (e.g. buses/vans) and masks will be available for those who need or wish to use them.
Please self-monitor for COVID-19 symptoms and stay home if you are not feeling well or if you test positive. If you test positive in the week following an in-person Catalyst event, please notify Kamaal Martin. Our full safety protocol can be found here.