Funder Meeting
The Art of Giving: Understanding Different Forms of Philanthropy
Thursday, March 30 @ 10:00 am - 11:00 am
With so many ways to give back – community foundations, family foundations, corporate funders, giving circles – it can be hard to understand the differences between these various vehicles of philanthropy. That's why we've brought together four experts from the field to share their experiences and insights from their unique areas of philanthropy.
Join us on March 30 to dive into the work they do, unifying threads relating to challenges, opportunities, and how to make a more equitable future for philanthropy.
Target Audience
This program is designed for members of Catalyst. Please log in to register, and reset your password if you are unable to log in. For help resetting your password, please contact [email protected].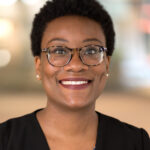 Andrea Bell | Qualcomm
Corporate Funder
Andrea Bell is a corporate responsibility professional with over 12 years of experience across nonprofit, higher education, health care, and corporate sectors. Andrea has managed grant programs and global employee volunteer programs at MetaBank, Motorola Solutions Foundation, Ann & Robert H. Lurie Children's Hospital of Chicago and Northwestern University.  
Currently, Andrea serves as the Executive Director of the Qualcomm Foundation and Community Engagement Specialist for Qualcomm Incorporated, where she manages the charitable giving process, employee giving programs and global volunteerism.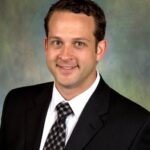 Bobby Brock | Imperial Valley Community Foundation
Community Foundation
Bobby Brock has served as President/CEO of the Imperial Valley Community Foundation since March of 2008. He previously served as a volunteer on the IVCF board of directors and as its Secretary before assuming his current position. 
During his tenure with the Foundation, Brock has worked side-by-side with IVCF's volunteer leadership to establish a portfolio of charitable funds benefiting the residents, quality of life and future of Imperial Valley. Brock's responsibilities include asset development and management, design of scholarship, corporate giving and other special programs, mission-matching for donors and nonprofit organizations and causes, convening meetings on important community issues, and overseeing IVCF's ongoing activities and new collaborations with regional partners and key stakeholders. In addition to the Foundation's development and grantmaking programs, with the dedicated support of wonderful volunteers Brock coordinates IVCF's signature special events and Imperial Valley's National Philanthropy Day celebration – which recently held its 10th celebration.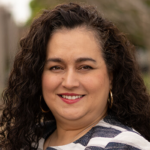 Michelle Jaramillo | Latina Giving Circle
Giving Circle
As Director of Education Initiatives, Michelle collaborates with community partners to ensure every San Diego student can achieve their aspiration of a post-secondary education. She also formerly served in the capacities of, Community Impact Director and Community Scholars Initiative Manager at San Diego Foundation.  
In her time as an independent consultant Michelle worked with leading local and national nonprofit and foundation clients to design equity-centered program and grantmaking strategies. She previously served as Director of Communications for the San Diego Housing Federation where she led advocacy efforts around affordable housing and sustainable land-use policies. As Director of Programs for the U.S.-Mexico Philanthropy Partnership, she supported a binational network of 21 community foundations working to build philanthropy and community leadership in the borderlands.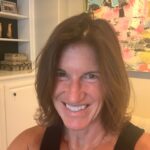 Anne Vincent | Clare Rose Foundation
Family Foundation
Anne Vincent is President of the Clare Rose Foundation, a small family foundation founded by her mother. Deeply committed to the values of trust-based philanthropy, Anne works closely with the Foundation's nonprofit partners and fosters supportive relationships with leaders and staff. The Foundation's focus is on building the capacity of nonprofit organizations through the administration of the Fieldstone Leadership Network- San Diego and the Creative Youth Development Initiative.
Anne is a graduate of Georgetown University and she earned a Master's Degree from the University of San Diego in Marriage and Family therapy. As a former social worker and therapist, Anne brings compassion and empathy to her work. At home in Encinitas, California, she is an avid runner- and tries to keep up with her two children and her Bernese mountain dog.