Webinar
State of the Arts: Health & Wellness
Wednesday, September 22, 2021 @ 1:00 pm - 2:00 pm
We invite you to join us for the third session in a six-part Learning Series in partnership with the Clare Rose Foundation and the City of San Diego Commission for Arts and Culture.
We'll explore and learn with national, regional, and local thought leaders about how arts and culture are key drivers in creating healthier communities through cross-sector collaborations and about cutting-edge philanthropic research that prove the ways arts and culture produce positive health outcomes individually and in communities.
During this session we will:
Look at a national evidence-based framework for Arts and Public Health from the Center for Arts in Medicine at the University of Florida.
Learn about the strategy being employed by The California Endowment around how arts and culture show up in their work to create health equity and social justice for all people.
Hear from Dairrick Khalil Hodges ("Khalil Bleux"), a local artist and creative leader of Agency 515, about his personal health and wellness journey using the arts, and how his organization works with youth to destigmatize mental illness using intersectional arts-based approaches.
The confluence of events happening across many sectors of society has highlighted that creativity is at the nexus of our personal and collective well-being. Philanthropic initiatives in partnership with artistic practitioners are on the front lines working in our universities, schools, community centers, and in neighborhood gathering places to create healthier communities. Arts and culture are the catalyst for health, wellness, and social change.
Target Audience
This is open to Catalyst members, non-member funders, and invited guests who are interested in issues surrounding arts and culture in San Diego. Non-funders may attend for a $50 fee.
If you require any accommodations to fully participate in this program, please contact [email protected].
Speakers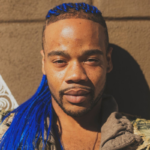 Dairrick Khalil Hodges ("Khalil Bleux"), Artistic & Executive Director, Agency 515
"Khalil Bleux" (He/Him) – artist, activist, and educator from Southeast, San Diego – is producing artistic director for Agency 515, The Social Education Theatre, offering mental health education, leadership, and character development through arts-based social and emotional learning development. Khalil is also the founder of The SOULcial Workers, co-founder of The Sit In San Diego: A Black Healing Space, consultant and director with the San Diego Creative Youth Development Network, and a member of the San Diego Suicide Prevention Council.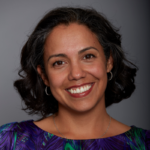 Margarita Luna, Senior Program Manager, The California Endowment
Margarita Luna joined The California Endowment in June 2007. As Senior Program Manager for the South Region overseeing TCE's Schools-related investments, she manages a grant portfolio focused on improving community health through quality, inclusive and equitable education via community engagement in policy/advocacy and systems change. Prior to joining TCE, Margarita has held a variety of positions advancing health and well-being.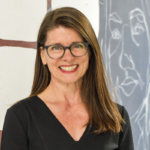 Dr. Jill K. Sonke, Director of the Center for Arts in Medicine, University of Florida
With 27+ years of experience and leadership in arts in health, Dr. Sonke is active in research, teaching, and international cultural exchange. Her current research focuses on the arts and health communication, the arts in public health, and the effects of music on cost and quality of care in emergency medicine. She is also currently serving as Senior Advisor to the CDC Vaccine Confidence and Demand Team on the COVID-19 Vaccine Confidence Task Force.
About this Series
Partnering with the Clare Rose Foundation and the City of San Diego Commission for Arts and Culture, this six-part Learning Series dives deeply into cross-sector opportunities and partnerships with arts and culture: justice, health and wellness/public health, education, economic development (creative workforce), and community development/environment (creative placemaking). We will learn together with experienced practitioners, funders, and community leaders – locally and across the country – who are creating models of success and enduring impact at the intersections of arts and culture and these other critical sectors. Together, we can shift the narrative that arts and culture is only about entertainment and tourism, and lead the conversation about how the arts and culture sector acts as the connective tissue that sustains the lifeblood of a community and inspires a sense of belonging.