Webinar
State of the Arts: Education
Friday, October 22, 2021 @ 1:00 pm - 2:00 pm
We invite you to join us for the fourth session in a six-part Learning Series in partnership with the Clare Rose Foundation and the City of San Diego Commission for Arts and Culture. State of the Arts: Education, will explore how Creative Youth Development programs are meeting this critical moment for young people.
The entire educational system has been brought into a new focus and we are at a pivotal waypoint. The disruption in young people's education during the pandemic has led to an alarming rise in trauma, mental health issues, and visible inequities. However, Creative Youth Development programming provides hope and a time for healing through a holistic approach to art and creativity, to help young people imagine brighter futures.
During this session we will:
Look at national research, Midcasting* Toward Just Futures: Creative Youth Development's Waymaking to Systems Change Through and Beyond the COVID-19 Pandemic, conducted by The Lewis Prize for Music on why and how Creative Youth Development has risen to meet the moment we are in today. *Midcasting is the act of planning and imagining pathways between present reality and a set of possible futures.
Learn about a local Creative Youth Development model, A Step Beyond, and how they work with young Latinx community members to meet their day-to-day needs while creating pathways to college and beyond. We will hear from a Board Member – a seasoned educator/principal – and from a student who has navigated the present reality to set a path to a possible future; she will share why Creative Youth Development has made the difference for her.
Some of the topics we'll cover at the intersection of arts, culture and education:
Prioritizing Connection, Cultivating a Sense of Belonging, and Deep Listening
Movement Building, Fostering Youth Leadership
On Direct Services Before / During / After the Pandemic
Championing Systems Change (Education, Arts, Philanthropy)
Target Audience
This program is designed for members of Catalyst. Non-member funders may attend for a $50 fee.
If you require any accommodations to fully participate in this program, please contact [email protected].
Speakers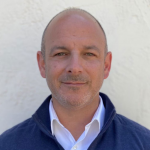 (Moderator) Matt D'Arrigo, Director of Creative Youth Development, Clare Rose Foundation
Matt has dedicated the past 20 years of his life to being a champion and advocate for the arts and young people. He is the Co-Founder and Director of The Center for Creative Youth Development (CYD) at the Clare Rose Foundation and Co-Founder of the National Creative Youth Development Funders Forum. Prior to Clare Rose, Matt was the Founder and CEO of A Reason To Survive (ARTS).
In addition to co-founding The San Diego CYD Network and Arts Amplifying Youth (AAY!), he currently holds leadership positions on the National Partnership for Creative Youth Development, the Arts Education Impact Group for GrantMakers for Education, the Out-of-School Time Working Group for GrantMakers for Thriving Youth, The San Diego Regional Arts & Culture Coalition, The San Diego Arts & Culture Challenge Fund, and sits on the Membership Committee for Catalyst of San Diego & Imperial Counties.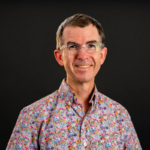 Dalouge Smith, CEO, The Lewis Prize for Music
Dalouge is a champion for bringing people together and strengthening communities through music. He joined The Lewis Prize for Music as its first CEO in August 2018. Prior to his role at The Lewis Prize, he led San Diego Youth Symphony and Conservatory for 13 years and transformed it into a community instigator for restoring and strengthening music education in schools. SDYS' partner, the Chula Vista Elementary School District (California's largest K-6 district) restored music and arts education to all 30,000 of its students as a result. Dalouge grew up singing folk songs with family and performing in professional theatre productions. He earned a Bachelor of Arts in World Arts and Cultures from UCLA and studied Gandhi's non-violent movement for a year in India. Dalouge serves as Vice-Chair of El Sistema USA and is on the boards of California Arts Advocates and Californians for the Arts. He is married to Sue Ann and the father of Wright.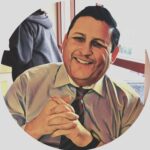 José Manuel Villarreal, Ed.D., Principal at Rancho Buena Vista High School, Vista Unified School District, Board Member at A Step Beyond
As a son of immigrant parents who worked as field workers picking, cleaning and irrigating crops in California, José Manuel Villarreal, Ed.D., established a strong sense of empathy, hard work and resiliency. Being an English Learner and native Spanish speaker, brings a strong sense of biliterate and open-minded to how to empower diverse communities. He has held multiple positions with local education institutions, including Epiphany Prep Charter School in Escondido, The San Diego County Office of Education Juvenile Court and Community Schools, Vista Magnet Middle School, and Rancho Buena Vista High School.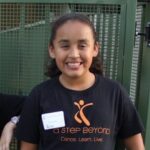 Alin, Student, A Step Beyond
Alin is a student that participate in A Step Beyond, a creative youth development organization serving youth and their families with free after-school dance classes, academic support, and social services.