Funder Meeting
State of the Arts: Justice
Friday, August 20, 2021 @ 11:00 am - 12:00 pm
This is the second session in a six-part Learning Series in partnership with the Clare Rose Foundation and the City of San Diego Commission for Arts and Culture. We'll explore how the arts are vital in producing a just and equitable society. We'll also discuss the strategy being employed at the national level where a cross-sector and collaborative philanthropy project, the Art for Justice Fund, is "disrupting mass incarceration by funding artists and advocates working together to transform our criminal justice system."
This work is also showing up locally in partnerships like the San Diego Youth Arts & Justice Initiative working with Juvenile Court and Community Schools. These collective philanthropic efforts are making bold strides and having a positive, transformative impact on the justice system – in fact, they create a movement and reimagine and change the narrative about the meaning of justice utilizing the arts as a catalyst for change.
Target Audience
This is open to Catalyst members, non-member funders, and invited guests who are interested in issues surrounding arts and culture in San Diego. Non-funders may attend for a $50 fee.
About this Series
Partnering with the Clare Rose Foundation and the City of San Diego Commission for Arts and Culture, this six-part Learning Series dives deeply into cross-sector opportunities and partnerships with arts and culture: justice, health and wellness/public health, education, economic development (creative workforce), and community development/environment (creative placemaking). We will learn together with experienced practitioners, funders, and community leaders – locally and across the country – who are creating models of success and enduring impact at the intersections of arts and culture and these other critical sectors. Together, we can shift the narrative that arts and culture is only about entertainment and tourism, and lead the conversation about how the arts and culture sector acts as the connective tissue that sustains the lifeblood of a community and inspires a sense of belonging.
Speakers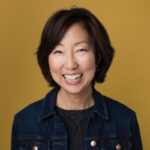 Helena Huang, Project Director, Art for Justice Fund, Ford Foundation
Helena Huang manages the Art for Justice Fund, a $100 million, five-year fund dedicated to ending mass incarceration in the U.S. through criminal justice grants in support of high-impact campaigns in the justice sector and the arts. Helena has held leadership positions in both the foundation and advocacy world, including the Open Society Foundation, the JEHT Foundation, and later co-founding and directing Oregon Voice, a state civic engagement organization that helped to pass the first automatic voter registration law in a US state.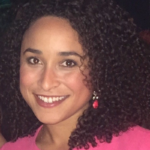 Chelsea Rowhani, Project Manager, San Diego Youth Arts & Justice Initiative
Chelsea Rowhani is a non-profit professional who works with institutions, government agencies, and philanthropists to support arts-based initiatives for social impact. As an artist herself, Chelsea knows the transformative and transcendent power art has on communities and individuals, and believes this power can be harnessed to enhance the best of the human spirit. She currently works with the Clare Rose Center for Creative Youth Development and an emergent network of community-based organizations serving system-impact youth.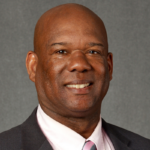 Tracy Thompson, Executive Director, Juvenile Court and Community Schools (JCCS), San Diego County Office of Education
Tracy Thompson oversees the education of thousands of school-age youth that includes students who are either delinquents or dependents of the court or have been referred by social services, probation, or one of the 42 school districts in San Diego County. Tracy began his educational career in 1983 as a teacher assistant at JCCS and would go on to become a gang suppression coordinator, then assistant principal, principal, and director of student well-being before his current role. In addition to his dedication to the JCCS program, Thompson is on numerous federal, local, and state committees, boards, and task forces.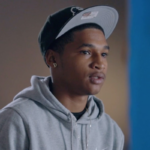 Daeveon "DJ" Tolbert, Student, David's Harp Foundation
Daeveon "DJ" Tolbert is an aspiring hip-hop artist who believes in the transformative power of music. While experiencing incarceration in the Juvenile Justice system, DJ continued his journey in music by connecting with The David's Harp Foundation (DHF) and now dreams of inspiring his generation toward positive change. DJ has recorded multiple songs to date, including "Lesson's turn to Blessings," a song about his journey through the Justice system. DJ has also served his community as a professional consultant, helping to create youth programming for DHF's "Beats Behind the Wall" music production internship program. After the successful termination of his Juvenile Probation period early in the fall of 2020, DJ settled in his hometown of San Diego, CA, where he is currently working toward his High School Diploma as he pursues a career in music.