Funder Meeting
State of the Arts: A Vision and Landscape
Monday, July 26, 2021 @ 1:30 pm - 2:30 pm
Join us for a conversation with Mayor Todd Gloria to learn about his vision for the arts and culture sector in San Diego, his commitment to investing in the full range of arts, culture, and heritage programming, and the need to expand philanthropy in San Diego to support the arts, culture, and heritage organizations. He will share his blueprint for arts and culture — a blueprint that is based on creating equity by focusing on underserved communities that have been historically marginalized.
You will also hear from Jonathon Glus, Executive Director, City of San Diego's Commission for Arts and Culture, on the State of the Arts in San Diego as outlined in 2020 Culture Shift: Measuring COVID-19 on San Diego Arts and Culture Nonprofits (University of San Diego's Nonprofit Institute, 2020), and Matt D'Arrigo, Director of Creative Youth Development, Clare Rose Foundation, on his knowledge of the philanthropic landscape for arts and culture both locally and nationally. Both Jonathon and Matt will speak from their public and private vantage points about their strategic collaboration.
Target Audience
This is open to Catalyst members, non-member funders, and invited guests who are interested in issues surrounding arts and culture in San Diego. Non-funders may attend for a $50 fee.
If you require any accommodations to fully participate in this program, please contact [email protected].
About this Series
Partnering with the Clare Rose Foundation and the City of San Diego Commission for Arts and Culture, this is an introduction that is part of a six part series to dive deep into specific cross-sector subjects: health and wellness/public health, justice, education, economic development (creative workforce), and community development/environment (creative placemaking). You will learn from experienced practitioners, funders, and community leaders – locally and across the country – who are looking for models of success and enduring impact at the intersections of arts and culture and these other critical sectors. Together, we can shift the narrative about the arts and culture sector as being about entertainment and tourism and more about how the arts and culture sector acts as the connective tissue that sustains the lifeblood of a community and inspires a sense of belonging.
Speakers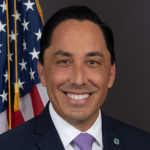 San Diego Mayor Todd Gloria
On December 10, 2020, Todd Gloria was sworn in as the 37th Mayor of the City of San Diego – America's eighth largest city. He is the first person-of-color and the first LGBTQ person to ever be elected the city's Mayor.
Mayor Gloria has spent his entire professional life in service to the public, beginning his career at the County of San Diego's Health and Human Services Agency. He then went on to serve as District Director to United States Congresswoman Susan A. Davis, before being elected to the following positions over the course of his career: San Diego City Council President, Interim Mayor after the resignation of Bob Filner, Assistant Majority Whip and eventually Majority Whip of the California State Assembly.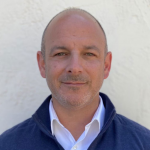 Matt D'Arrigo, Director of Creative Youth Development, Clare Rose Foundation
Matt has dedicated the past 20 years of his life to being a champion and advocate for the arts and young people. He is the Co-Founder and Director of The Center for Creative Youth Development (CYD) at the Clare Rose Foundation and Co-Founder of the National Creative Youth Development Funders Forum. Prior to Clare Rose, Matt was the Founder and CEO of A Reason To Survive (ARTS).
In addition to co-founding The San Diego CYD Network and Arts Amplifying Youth (AAY!), he currently holds leadership positions on the National Partnership for Creative Youth Development, the Arts Education Impact Group for GrantMakers for Education, the Out-of-School Time Working Group for GrantMakers for Thriving Youth, The San Diego Regional Arts & Culture Coalition, The San Diego Arts & Culture Challenge Fund, and sits on the Membership Committee for Catalyst of San Diego & Imperial Counties.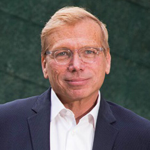 Jonathon Glus, Executive Director, San Diego Commission for Arts and Culture
Jonathon joined the City of San Diego in November 2018. He leads and facilitates the strategic vision of the office. Prior to working in San Diego, he was the Director of Culture and Creative Economy for the City of Sacramento, CA where he led the city's first cultural planning process in more than 20 years. Jonathon set in place an assessment of Sacramento's film sector and an equity audit of the Sacramento Metropolitan Arts Commission. Prior to Sacramento, he served as the first CEO of Houston Arts Alliance (HAA) for more than nine years. While at HAA, he worked closely with a board of more than 30, multiple committees, staff and partner agencies including VisitHouston, the Greater Houston Partnership, cultural districts and universities.
Jonathon co-chaired the tourism committee of VisitHouston, partnered on multiple cultural tourism initiatives, and lead two studies on the creative economy in Houston region. He was also the chairman of the board of Texans for the Arts (TFA), a statewide arts advocacy organization. He was Executive Director of Arts & Culture for the City of Pasadena, CA where he led multiple cultural tourism initiatives and partnerships, represented that city with the Rachmaninoff International Piano Competition & Festival, and led the city's cultural planning process, in partnership with the Pasadena Arts & Culture Commission.