Partner Event
Reclaiming the Power of Narratives
Tuesday, May 3, 2022 @ 10:00 am - 11:00 am
Join SoCal Grantmakers to chat with Stephen Satterfield — food writer and the founder of Whetstone Magazine and host of the hit Netflix show, "High on the Hog: How African American Cuisine Transformed America."
Stories are the most powerful and pervasive force in our society. Stories define narratives and shape our views on a variety of issues and inform how we cultivate empathy. Stories shift and shape culture — and therefore have the capacity to change culture. In our work pursuing racial justice, we have the opportunity to disrupt dominant narratives and invest in storytellers whose voices are historically silenced.
Join us to seek the narrative power of stories and explore the role of philanthropy, government, and community-based partners in supporting BIPOC storytellers and investing in infrastructure for narrative change.
Target Audience
This program is open to members of Catalyst, Northern California Grantmakers, and Southern California Grantmakers and all funders and nonprofits.
If you require any accommodations to fully participate in this program, please contact [email protected].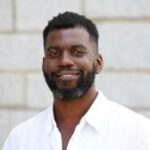 Stephen Satterfield, CEO/Founder at Whetstone Media
Since 2007, Stephen Satterfield has spent his career redefining food and beverage as means of organizing, activating and educating. He is the founder of Whetstone, a groundbreaking magazine and media company dedicated to food origins and culture from around the world. Prior to his career in media, Satterfield was a sommelier and social entrepreneur promoting wine as a catalyst for socioeconomic development for Black wine workers in South Africa. Satterfield is among the most prominent and respected voices in U.S. food media, and host of the critically acclaimed Netflix docuseries, High on the Hog.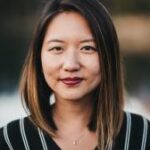 Phoung Pham, Vice President, Knowledge & Communications at SoCal Grantmakers
Phuong Pham spearheads content, technology, and communications strategy as part of SCG's efforts to build communities and advance racial justice. Prior to joining SCG, Phuong was Senior Associate, Knowledge and Communications at Mission Investors Exchange, a leading network of foundations engaged in impact investing. She was responsible for the organization's digital strategies around membership, programs, and knowledge management. Previously, as Program Officer at The Vilcek Foundation, a nonprofit dedicated to raising awareness of immigrant contributions in the United States, she was in charge of the strategic planning, execution, and promotion of the Vilcek Prizes and the Vilcek Prizes for Creative Promise in the Arts and Biomedical Science. Phuong has a bachelor's degree in Communication Studies from Hollins University and a master's degree in Political Science from Université Libre de Bruxelles. Phuong is an avid home chef and dreams of creating a community space that inspires others to eat well. She believes in the healing power of food and enjoys bringing people together around her dinner table.