The Real Cost Measure
Tuesday, October 17 @ 10:00 am - 12:00 pm
In June 2023, United Ways of California released How Much it Costs to Struggle: The Real Cost Measure in California 2023, a new study that reveals the "real cost" of living in California. Unlike the official poverty measure, the Real Cost Measure factors the costs of housing, food, health care, child care and other basic needs for a much more accurate measure of what it takes to make ends meet in California.
At this event, co-hosted by United Way of San Diego and Catalyst, we will discuss what the Real Cost Measure looks like throughout San Diego County, and address the challenges low-income households face every day to make ends meet. Through the lens of race, gender and geography, we find single mothers, households of color, households with young children and seniors particularly struggle.
We hope you can join us in this discussion about the collective and individual assets we can harness to empower and support under-served families within our community.
Target Audience
This program is designed for a diverse range of participants, including Catalyst members, elected officials, housing nonprofits and developers, childcare providers, and community nonprofit leaders and philanthropists.
Speakers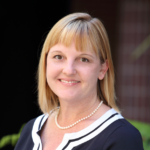 Amy Denhart | Director of Funders Together to End Homelessness, San Diego
Amy Denhart is the Director of Funders Together to End Homelessness San Diego (FTEHSD) at Catalyst, where she supports FTEHSD's strategic grantmaking and advocacy in systems change and permanent housing opportunities to reduce homelessness.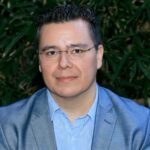 Henry Gascon | Director of Policy and Program Development, United Way of California
Mr. Gascon leads policy research and analysis, engagement work with local United Ways, communication strategies and assists with various organizational operations. He is a co-author of The Real Cost Measure in California which introduces a self-sufficiency standard that conveys the real cost of living in California and promotes the Human Development Index, which discusses well-being in health, education and financial stability.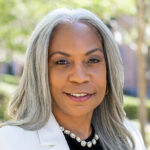 Pamela Gray Payton | Chief Impact and Partnerships Officer, San Diego Foundation
Pamela Gray Payton is vice president, Chief Impact and Partnerships Officer at San Diego Foundation (SDF). Since joining SDF in 2020, Pamela has leaned on her experience as a compassionate leader to guide SDF's Community Impact team through two consecutive years of record-breaking grantmaking and the innovative implementation of three pillars of the SDF Strategic Plan to advance racial and social justice, foster equity of opportunity and build resilient communities. She plays a critical role as an agent of change in developing cross-sector partnerships and implementing future strategic plans for SDF.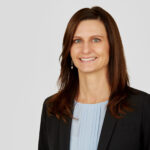 Kim McDougal | Senior Vice President of Social Services, YMCA
Kim McDougal has over 17 years of YMCA leadership experience, and has served on statewide and local committees to enhance quality and access to childcare including the California Alternative Payment Program Association (CAPPA) and the California Resource & Referral Network. Kim previously held the position of Executive Director for the YMCA Childcare Resource Service department, and has been the driving force behind many innovative initiatives that expand the YMCA's impact in the community. Her community relationships and ability to integrate work across service areas have proven invaluable in leading the transformation of childcare throughout San Diego County.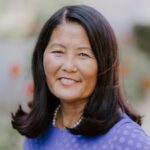 Nancy Sasaki | CEO of United Way of San Diego County
Nancy Sasaki is the President and CEO of the United Way of San Diego County as of September 2018. Ms. Sasaki has had a long tenure within the nonprofit industry as the former Executive Director of Alliance Healthcare Foundation (AHF) and a 30-year career with Planned Parenthood in Austin, San Diego, Los Angeles and Hawaii. Ms. Sasaki sits on the Board of Directors of the Regional Task Force on Homelessness, the San Diego Workforce Partnership Policy Board, and the Board of Directors for 2-1-1 San Diego. She has a daughter and son-in-law living in Austin, TX and enjoys beach volleyball and tennis.