Webinar
Emerging Initiatives to Build Equitable, Affordable Housing
Wednesday, December 8, 2021 @ 11:00 am - 12:00 pm
An estimated 161,000 unhoused individuals live in California, more than a quarter of the nationwide total (580,000) according to the U.S. Department of Housing and Urban Development. While the state's acute housing affordability crisis is decades in the making, we are at a tipping point to take the steps necessary to turn the tide. Governor Gavin Newsom's recent California Comeback Plan includes a historic $22 billion worth of investments in affordable housing and other strategies to address homelessness.
Join Philanthropy California for a session on emerging initiatives to build housing that is affordable and equitable. We'll discuss affordable housing development in the state and explore different investment strategies. Curious about approaches that prioritize people who are disproportionately experiencing the impacts of housing instability? This session is for you.
This session is part of a Philanthropy California learning series for institutional and individual impact investors across California, sponsored by and partnering with RBC Global Asset Management. Additionally, the Philanthropy California Investment Collaborative is a statewide, place-based impact investing initiative that aims to bring together foundations, public funds, individual investors, and, eventually, corporations to align their existing investment portfolios with grants and loans that support affordable housing, healthcare, small business, and environmental justice in targeted communities.
Target Audience
This webinar is for members of Catalyst, NCG, and SCG; it is also open to eligible non-members: family offices, private investors, foundations, institutional investors who are interested in learning about investments into enterprises and strategies that aim to generate financial returns alongside positive social and environmental impact.
If you require any accommodations to fully participate in this program, please contact [email protected].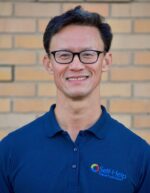 Michael Chao, Director of California Real Estate Development, Self-Help Federal Credit Union 
Michael is responsible for overseeing the expansion of Self-Help's real estate development activities within the state. Self-Help's national real estate team has developed over 25 commercial real estate projects totaling over 1.5 million square feet, and invested over $250 million in financing often utilizing NMTCs, HTCs, LIHTCs, and other complex financing structures. Michael's other work experience includes nearly 20 years of affordable housing development experience at several non-profit organizations in the East Bay and San Francisco.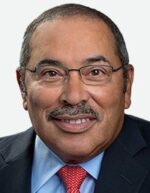 Ronald A. Homer, Chief Strategist, US Impact Investing and President, Access Capital Community Investment Fund
Ron's background and extensive experience in community investing enables him to identify a broad range of solutions for clients. He is often sought to consult with leading government officials on a variety of  community impact issues. Before joining the organization, Ron was co-founder and chief executive officer of an investment adviser specializing in community investments that was acquired by RBC GAM in 2008. Previously, Ron enjoyed an extensive banking career including thirteen years as president and chief executive officer of a large bank in Boston.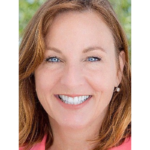 Deborah Ruane, Founder, Norwood Development Strategies and The San Diego Middlemarch Fund
Deborah Ruane has over 30 years of experience in market–rate and affordable housing finance, homelessness, and real estate development. She is experienced in real estate development and financial markets including asset and risk management, compliance, and strategy, and specializes in working with both private and public sectors, as well as for-profit and not–for–profit organizations. Deborah created the Middlemarch Fund to develop middle–income housing and focuses on bridging the connections between lenders, developers, and government.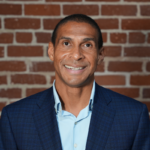 Martin Muoto, Founder & Managing Partner, SoLa Impact
Martin began personally investing in real estate in South Los Angeles, Compton, Watts, and other neglected communities a decade before these areas became designated Opportunity Zones. Along with Gray Lusk, Martin launched SoLa Impact's first fund in 2014. His early vision and leadership in creating Opportunity Zone funds that deliver true social impact has led to Martin being featured in Forbes, Black Enterprise, the WSJ, the New York Times, and other leading publications.