Webinar
Investment Strategies to Address Climate Change in California
Wednesday, October 6, 2021 @ 11:00 am - 12:00 pm
In California, heatwaves are becoming more common, snow is melting earlier in spring, and in the southern region, less rain is falling. The state's climate is changing drastically. These changes are likely to further decrease the supply of water, increase the risk of wildfires, and threaten coastal development and ecosystems, impacting the health, livelihoods, and futures of residents across the state. It will require substantive changes to protect what we have today and preserve our natural resources for future generations.
Join Philanthropy California for a session on the current state of investing to mitigate climate change and build statewide climate resiliency. We'll highlight impact investing strategies and opportunities in wildfire and drought mitigation, prioritizing approaches that serve people who are disproportionately experiencing the impacts of climate change. Curious about how climate change impacts are putting all investment types at risk and why impact investments need to take climate resilience into account? This session is for you.
About This Series
This session is the third in a four-part Philanthropy California learning series for institutional and individual impact investors across California, sponsored by and partnering with RBC Global Asset Management. Additionally, the Philanthropy California Investment Collaborative is a statewide, place-based impact investing initiative that aims to bring together foundations, public funds, individual investors, and, eventually, corporations to align their existing investment portfolios with grants and loans that support affordable housing, healthcare, small business, and environmental justice in targeted communities.
Target Audience
This webinar is for members of Catalyst, NCG, and SCG; it is also open to eligible non-members: family offices, private investors, foundations, institutional investors who are interested in learning about investments into enterprises and strategies that aim to generate financial returns alongside positive social and environmental impact.
If you require any accommodations to fully participate in this program, please contact [email protected].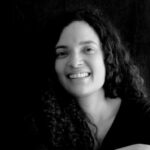 Saneta deVuono-powell, Co-Founder, Groundworks Consulting
Saneta deVuono-powell has over a decade of experience working on issues of racial justice, housing, and health and conducting various types of community-based participatory research. Prior to founding Ground Works Consulting, she worked at ChangeLab Solutions, a national organization focused on public health law and policy. Saneta is a member of the Oakland City Rent Board and serves on the board of the Texas Observer.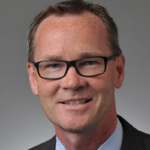 Brian Svendahl, CFA, Co-Lead Portfolio Manager, Impact Investing & Co-Head of U.S. Fixed Income, RBC Global Asset Management (U.S.) Inc.
Brian co-leads the fixed income research, trading and portfolio management team at RBC GAM U.S. In addition to shaping investment strategy, he has been lead portfolio manager for the firm's Impact Investing strategies since 2006 along with many government and mortgage strategies. Brian joined RBC GAM in 2005 and has been Co-Head in the U.S. since 2012. He previously held several risk management, research and trading positions with a large American multinational financial services company and first started in the investment industry in 1992.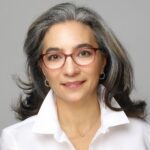 Stacy Swann, CEO and Founding Partner, Climate Finance Advisors
Stacy Swann is the CEO and Founding Partner of Climate Finance Advisors, a benefit LLC based in Washington, DC with expertise in banking, development finance, and climate change. Ms. Swann has more than two decades of experience building and shaping organizations, leading teams, and delivering climate and investment strategies through clear practical approaches that deliver results. For more than twenty years, she has worked with policymakers and financial institutions on issues related to mainstreaming climate considerations across both investment and policy and has particular expertise in blended finance, climate finance, climate-smart fiscal policies, and approaches to identify, assess and manage climate risk.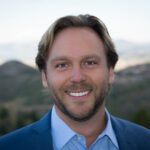 Nick Wobbrock, Co-founder and Chief Operating Officer, Blue Forest Conservation
Nick Wobbrock is a licensed civil engineer who developed drinking water and sanitation infrastructure in the US and internationally in Honduras and Malawi. Prior to joining Blue Forest, he worked as a consulting engineer for Brown & Caldwell and for the U.S. Peace Corps and Doctors Without Borders. Nick presently sits on the Board of EOS International where he continues to support communities in Honduras from his days in the Peace Corps.