Funder Meeting
Let's Talk About It!
Wednesday, March 22 @ 11:00 am - 12:00 pm
Along with all the educational content we have coming at you this year, we also want to have a space to connect and hear what you're up to. At Let's Talk About It, our new monthly series of virtual, members-only chats, we'll be providing space to hear what you're up to and learn about what Catalyst has been working on. However, we can't avoid the opportunity to bring you a little bit of educational content! San Diego Workforce Partnership will be joining the latter half of the call to share more about the work they do on outcomes-focused funding.
For those of you with a keen interest in economic development, impact investing, workforce issues, or the overall well-being of our region, this session is for you.
San Diego Workforce Partnership will share information and updates on their outcomes-based loan offerings, followed by a short Q&A.  
Target Audience
This program is designed for members of Catalyst. Please log in to register, and reset your password if you are unable to log in. For help resetting your password, please contact [email protected].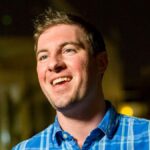 Alistair Penny | Director of Workforce Development at San Diego Workforce Partnership
Alistair is a multi-time tech company co-founder who moved to San Diego to launch the Workforce Partnerships income share agreement fund with UCSD Extension in late 2018. He currently oversees all directly delivered technology programs at the Partnership and is seeking to build similar talent pipelines for the manufacturing industry. Before moving to the US as part of the team that opened retailer Jack Wills in the marketplace, Alistair worked for the Center for Social Justice in the UK and was a part of David Cameron's 2010 general election campaign.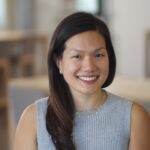 Adrienne Chuck | Manager of Workforce Programs at San Diego Workforce Partnership
Adrienne Chuck she oversees training programs that help nontraditional job seekers land careers in technology. She has over a decade of experience in nonprofit program management and is currently managing the launch of the 1st-ever workforce development board-offered 0% interest loan for upskilling. Prior to her role at the Partnership, Adrienne streamlined operations for a national STEM education nonprofit for youth of color and supported the expansion of a state-wide social entrepreneurship program that taught students to tackle global challenges through research and innovation.