Webinar
Investments in COVID-19 Recovery and Public Health
Wednesday, August 4, 2021 @ 11:00 am - 12:00 pm
Public health infrastructure underpins many important priorities — such as keeping the economy open and children in classrooms. California's COVID-19 response confirmed that our health systems were ill-prepared for such a crisis, and public health officials know another crisis is not a matter of if, but when. Congress responded quickly to fund the initial pandemic response; however, long-term sustained funding is needed to create the public health infrastructure needed to protect against a number of growing threats.
Join us for a discussion of the current state of California's public health infrastructure and the role impact investing can play to support and protect the long-term health of our communities. What are strategies to close financing gaps and direct additional dollars into investment opportunities in healthcare, prioritizing people who experience disproportionate access to healthcare (Black, Indigenous and people of color, older adults, people living with disabilities, and LGBTQ community members)? If you're interested in helping to pave the way for a recovery that is inclusive and sustainable, this session is for you.
About This Series
This session is the second in a four-part Philanthropy California learning series for institutional and individual impact investors across California, sponsored by and partnering with RBC Global Asset Management. Additionally, the Philanthropy California Investment Collaborative is a statewide, place-based impact investing initiative that aims to bring together foundations, public funds, individual investors, and, eventually, corporations to align their existing investment portfolios with grants and loans that support affordable housing, healthcare, small business, and environmental justice in targeted communities.
Target Audience
This webinar is for members of Catalyst, NCG, and SCG; it is also open to eligible non-members: family offices, private investors, foundations, institutional investors who are interested in learning about investments into enterprises and strategies that aim to generate financial returns alongside positive social and environmental impact.
If you require any accommodations to fully participate in this program, please contact [email protected].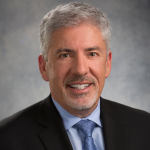 Pablo Bravo, System Vice President, Community Health, CommonSpirit Health
Pablo Bravo is responsible for the overall leadership and management of the community health department at CommonSpirit Health. He has been with the organization for 16 years and has grown the community investment program from $35 million to $140 million and expanded the grants program to include a new social innovation partnership grants program. Pablo serves on Boards including Dignity Health Medical Foundation, Tehama ACH Investment Program, and Healthcare Anchor Network, to name a few. Prior to Dignity Health, he held the position of Chief Financial Officer for Baker Places, Inc., a large non-profit, community-based organization.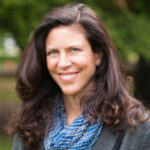 Melissa Buckley, Director, Innovation Fund, California Health Care Foundation
Melissa Buckley leads the foundation's efforts to bring health care payers and providers together with entrepreneurs and investors in order to solve important problems in the safety-net delivery system. Melissa is responsible for sourcing and executing investments that are aligned with CHCF's mission, and supporting investees by leveraging CHCF's knowledge of and relationships with networks of providers, payers, and policymakers, as well as CHCF's expertise in policy, finance, and reimbursement. Melissa serves on the advisory board of Stanford University's Haas Center for Public Service.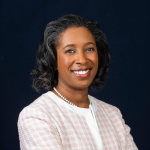 Cara V. James, PhD, President and CEO, Grantmakers In Health
Prior to joining Grantmakers In Health (GIH), Cara James served as Director of the Office of Minority Health at the Centers for Medicare & Medicaid Services (CMS) where she provided leadership, vision, and direction to advance the U.S. Department of Health and Human Services and CMS goals related to reducing disparities and achieving health equity for vulnerable populations. Before joining CMS, Dr. James served as Director of the Disparities Policy Project and Director of the Barbara Jordan Health Policy Scholars Program at the Henry J. Kaiser Family Foundation. Dr. James is a past member of the National Academies of Sciences, Engineering and Medicine's Health and Medicine Roundtable on the Promotion of Health Equity.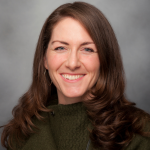 Liz Rockett, Managing Director, Kaiser Permanente Ventures
Prior to KP Ventures, Liz Rockett ran health impact investing for Imprint Capital where she developed innovative capital strategies to improve health and strengthen the care system in the US for clients including Acumen America, the Robert Wood Johnson Foundation, the Packard Foundation, and the W.K. Kellogg Foundation. Liz has a longstanding love of all things career development, talent strategy, and team culture. She serves on the boards of Big Health, Everytable, OssoVR, and KitCheck, as a board observer to Groups Recover Together, DexCare, and Omada Health, and as a member of the investment committee for Rock Health.