Funder Meeting
Investing for Quality Jobs and Wealth Generation: Employee ownership for frontline and BIPOC workers
Thursday, April 15, 2021 @ 11:00 am - 12:00 pm
Employee ownership is an evidenced-based wealth generation tool for frontline workers and their families, and a powerful tool to build an inclusive economy. Alliance Healthcare Foundation, Project Equity and Mission Driven Finance will discuss their partnership to expand employee ownership models for small businesses with majority BIPOC employees through its impact investment portfolio.
Hear about why they have made this investment, how it addresses pressing worker and small business needs, and how this could be replicable to other communities across the state. Learn about some of the local partnerships and connections that make this investment come to life, including the San Diego Workforce Partnership and San Diego Economic Development Corporation, and how Project Equity is playing a central role to drive the outcomes for workers and businesses.
You will be able to understand how the investment vehicle is structured, why it is an important piece of the impact puzzle, why they chose to invest, and get your questions answered about how this could address needs in your community.
Join us for a generative conversation targeted at impact investors.
Want to learn more about how employee ownership advances an equitable economy? Tune into this program with our partners at the San Diego Regional EDC, on April 20.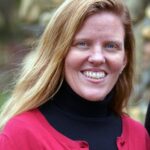 Alison Lingane, Co-founder, Project Equity
Alison Lingane has dedicated her career to enabling business to be a force for good. She is the co-founder of Project Equity, a national leader in the movement to harness employee ownership to maintain thriving local business communities, create quality jobs, and address income and wealth inequality. Her passion for creating quality jobs and an economy that works for everyone was fueled in her early career by her role designing and leading micro-enterprise programs for urban youth. Alison spent 15 years in senior leadership roles in mission-driven companies that are designed to create human impact at scale. She now brings those scaling lessons back full circle to her work at Project Equity, turning businesses into community change agents through employee ownership. Alison has her B.A. from Harvard University and her MBA from the Haas School of Business at UC Berkeley. She has been selected as an Echoing Green Fellow, an Aspen Institute Job Quality Fellow and an Ashoka Fellow.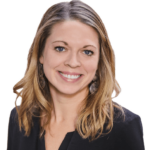 Sarah Lyman, MBA, Executive Director, Alliance Healthcare Foundation
Sarah joined the Alliance Healthcare Foundation as its Executive Director in July 2019. Alliance Healthcare Foundation works to advance health and wellness for the most vulnerable in San Diego and Imperial Counties through grantmaking, strategic partnerships, and impact investing.
Prior to joining Alliance, Sarah served as the Executive Vice President for Empire Health Foundation (EHF) in eastern Washington State. With over a decade of experience catalyzing results in health philanthropy, Sarah brings unique leadership to the intersection of population health, systems change and collaboration in order to advance health equity. While at EHF, Sarah was instrumental in designing and building the organization from its inception into a thriving agent for community change, leveraging and managing resources over 18x its annual endowed grant making. She also played a key leadership role in launching the first performance-based-contracting network administrator for Child Welfare in Washington State, as well as the state's first Program Administrator for the $100 million Andy Hill Cancer Research Endowment.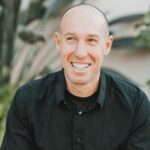 David Lynn, Co-Founder & CEO, Mission Driven Finance
David Lynn has been working in the financial and philanthropic sectors for over 20 years. He found a way to blend those two worlds in 2016 as the founding CEO of Mission Driven Finance, a private impact investment firm dedicated to building a financial system that ensures good businesses have access to sufficient, affordable capital. Mission Driven Finance manages multiple private funds that provide inclusive commercial financing to small businesses, social enterprises, and nonprofits, all with the goal to close capital gaps that close opportunity gaps. Prior to focusing on impact investing, David specialized in family office investment portfolios including both private investments and risk management through derivatives. Most recently, David has been the Investment Manager for the Price Group, a family office and charitable foundation environment, including directly running an actively managed equity derivatives portfolio and serving as a director with the Price Philanthropies Foundation. With a long dedication to community involvement, David has served in a board leadership capacity for a variety of nonprofit and philanthropic initiatives, including San Diego Grantmakers, San Diego Impact Investors Network, Education Synergy Alliance, Mission Edge San Diego, San Diego Social Venture Partners, and San Diego Humane Society.
Joshua Mbugua, Impact Fellow, Alliance Healthcare Foundation
Josh brings experience in corporate finance, project, and process management and assessment of market opportunities to his work with Alliance from the various roles he has held at Illumina, Inc. in Finance and Marketing/Corporate Strategy. Josh also works as a scout for GVC Partners, an investment firm in the Bay Area, and as a volunteer analyst for Tech Coast Angels San Diego, a prominent angel funding group in the region. He is passionate about investing in companies and organizations leveraging technology to expand access to healthcare, financial and education resources to those who have historically been deprived of resources and opportunities.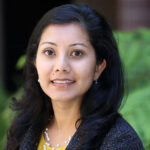 Shreya Shah Sasaki, Chief Operating Officer, Mission Driven Finance; Board Member, Catalyst of San Diego & Imperial Counties
Shreya has spent her career focused on the impact social conditions have on health, and has a unique combination of skills in grant-funded program implementation coupled with finance and operations. Prior to joining Mission Driven Finance, Shreya was Finance Director, Hospital and Health Plan Operations at Kaiser Permanente, and responsible for the startup budget to open a new $850M hospital. Before moving into the finance position, Shreya was Senior Community Benefit Manager in the Public Affairs Department and administered Kaiser Permanente's $32M community benefit program. Earlier positions were at Community Health Improvement Partners and the Los Angeles County Public Health Department. Shreya is treasurer of the Catalyst board of directors, secretary of the MAAC board of directors, is a LEAD San Diego graduate, and a former member of the Carmel Valley Community Planning Board.