Partner Event
Inland California Economic Development
Monday, December 14, 2020 @ 10:00 am - 11:30 am
Since elected, Governor Gavin Newsom and his administration have been committed to driving inclusive, equitable investment throughout California, with a particular focus on the underinvested regions of inland California, from the San Joaquin Valley to the Inland Empire.
Over the past few years, both government and philanthropy have made strides towards achieving this vision, but the work is far from finished. Nonprofits and community leaders in inland California are still wrestling with addressing a global pandemic, economic crisis, and the struggle for racial justice with a fraction of their coastal counterparts' resources. The current challenges facing California have only served to exacerbate pre-existing inequities, particularly for low-income families of color.
As the state looks to drive inclusive, equitable investment heading into 2021 and beyond, it is imperative that both government and philanthropy continue to explore new sustainable ways to collaborate, ensuring community voices and needs are central in every conversation.
Join us to for the second installment of the Inland California Webinar Series to:
Learn more about the state's current economic development initiatives and their impact on inland California
Engage with state leaders in the workforce and economic development
Explore how philanthropy can work with Government on economic development investments in inland California
Hear from inland community leaders about the importance of investing in inland California for the region and the state's future
Discuss the public-private partnerships opportunities available to help promote inclusive growth and development in inland California, taking into account new challenges and opportunities presented by COVID-19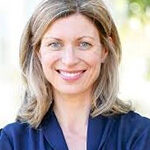 Kathleen Kelly Janus, Senior Advisor on Social Innovation, Office of Governor Gavin Newsom (Host)
Kathleen Kelly Janus is the Senior Advisor on Social Innovation to Governor Gavin Newsom. As a social entrepreneur, author, and lecturer at Stanford University's Program on Social Entrepreneurship, she is an expert on philanthropy, millennial engagement, and scaling early-stage organizations. An attorney, Kathleen has spearheaded numerous social justice initiatives. Kathleen is a co-founder of Spark – a network of over 10,000 millennial donors – which seeks to advance gender equality by engaging the next generation in accessible forms of philanthropy. As a teaching fellow at Stanford Law School, Kathleen helped launch and direct Stanford Law School's international human rights clinics in Namibia and South Africa. She has also served as pro bono counsel at Covington and Burling.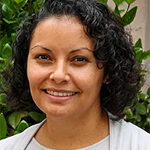 Sandra Celedon, President & CEO, Fresno Building Healthy Communities
Sandra Celedon serves as the President and Chief Executive Officer for Fresno Building Healthy Communities, having joined in 2013. Sandra has a background in Public Health and received her degree from California State University, Fresno. She has worked in numerous public health positions over the years developing programs with special focus on prevention and primary care access. Sandra has more than 15 years of experience in community organizing, public policy, management, data and evaluation, and communications.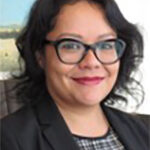 Jessica Kaczmarek, Initiative Director, The James Irvine Foundation
Jessica Kaczmarek is responsible for leading the Irvine Foundation's Priority Communities initiative work. Since 2015, she led the Foundation's grantmaking in Riverside, San Bernardino, and the San Joaquin Valley. In addition to these efforts, Jessica worked to develop new initiatives in support of the Foundation's goal to expand economic and political opportunity for families and young adults working but struggling with poverty. Jessica brings more than a decade of experience supporting leaders of private, public, and nonprofit agencies as they strive to make strategic decisions about their programs, operations, and resources. Prior to Irvine, Jessica served as the Director of the Office for Strategic Planning and Integration for First 5 Los Angeles.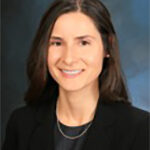 Silvia Paz, Executive Director, Alianza Coachella Valley
Under the leadership of Silvia Paz, Alianza grew out of the Building Healthy Communities initiative into a long-term sustainable organization. Notable accomplishments during her directorship include the placement of a County Medically Indigent Services Program enrollment counselor in the rural community of Mecca, thus reducing barriers to access critical medical services for the uninsured population and the implementation of restorative justice, an alternative to punitive discipline practices, at East Coachella Valley schools. Prior to joining Building Healthy Communities, Silvia worked for the California State Legislature specializing in housing, infrastructure, economic development, renewable energy, and the Salton Sea in the 56th Assembly District. In 2013, she was elected to represent Division One of the Desert Recreation District and has since worked with her board colleagues to increase equitable access to parks and recreational opportunities.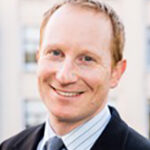 Egon Terplan, Senior Advisor for Economic Development and Transportation, California Strategic Growth Council
Egon Terplan is a Senior Advisor for Economic Development and Transportation at the California Governor's Strategic Growth Council and is helping lead the Regions Rise Together initiative for the Governor's Office of Planning and Research (OPR) and the Governor's Office of Business and Economic Development (GOBiz). He is also an adjunct instructor at both Stanford University and the University of San Francisco where he teaches courses in urban and regional planning. Prior to joining the Governor's office in April 2019, Egon was the Regional Planning Director at SPUR, the Bay Area's urban policy think tank. He was a frequent speaker and guest lecturer and also served on the San Francisco Workforce Investment Board, the Regional Planning Committee for the Association of Bay Area Governments and was Vice Chair of the Policy Advisory Council of the Metropolitan Transportation Commission.