Funder Meeting
Impact Investing Series: Strategic Investments in Small Business to Sustain Resilient Communities
Thursday, May 27, 2021 @ 2:00 pm - 3:00 pm
Join us as we kick off this four-part impact investing series exploring lessons learned in investments that advance racial equity solutions across issue areas, proudly presented in partnership with Bank of America. Each session will feature a different area of exploration, led by peer funders and impact investors with their own experiences to share.
Representing more than 95 percent of local businesses, small businesses are the heartbeat of our region, yet an overwhelming number face the prospect of shutting their doors in the aftermath of a global pandemic. Funders and impact investors of all types have sharpened their focus on local economies as part of a post-COVID recovery plan that bolsters economic security, local job opportunities, and the sense of community these businesses foster.
As many funders and investors enter the small business funding realm, join us to hear from peer funders and investors on lessons learned in providing entrepreneurship funding and technical assistance for small businesses. Leave with practical strategies that you can explore and implement in your post-COVID resiliency funding.
Target Audience
This is open to members of Catalyst, Northern California Grantmakers, and Southern California Grantmakers. Non-members may attend for a $50 fee.
Speakers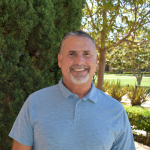 Ken Davenport, Co-Founder & CEO, Mission Edge San Diego
As CEO, Ken uses his experience in the entrepreneurship and social venture space in setting and implementing strategy, and developing initiatives to grow Mission Edge's reach in the community. Prior to starting Mission Edge, he was a partner and board member at San Diego Social Venture Partners and President and co-founder of PerformanceG2, Inc. Ken has been the founder of several technology companies in the healthcare and data analytics space, and is active in the San Diego start-up scene. Passionate about helping veterans and their families, he proudly served on the Board of the Travis Manion Foundation, and is currently an instructor at FourBlock. Ken also enjoys teaching entrepreneurship to U.S. service members at military bases around the world as a part of the Boots to Business program at IVMF/Syracuse University.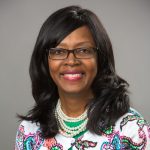 Kim Folsom, Co-founder & CEO, Founders First Capital Partners, Inc.
Kim Folsom is the co-founder and CEO of Founders First Capital Partners, Inc, (FFCP) a revenue-based investment and advisory support investment platform. FFCP is the largest private provider of growth funding for service-based businesses and the only minority and women-led, revenue-based venture platform with $100M in committed capital. FFCP is focused on partnering with employer-based, contract revenue generating small businesses ($250K to $5M), to provide them with flexible and non-dilutive funding, expertise and resources to achieve exponential growth in underserved communities. Since their founding in 2015 the firm has provided funding and growth support to over 200 companies.
As a social entrepreneur, Ms. Folsom is dedicated to leveraging the power of market forces and sound business practices to address disparities in revenue and job growth among businesses led by underrepresented founders. She has raised more than $30 million in institutional venture financing, created over 500 premium wage jobs and has founded or served as a key executive for multiple successful ventures, including showUhow (acquired by Sellpoints), DriveCam (now Lytx) and Seminarsource. Before devoting her energies to entrepreneurship, Ms. Folsom was an executive at National Dispatch Center, Luce Forward and Alltel Systematics and Great American First.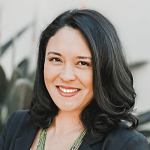 Lauren Grattan, Co-founder & Chief Community Officer, Mission Driven Finance
Lauren's background in nonprofit development made her eager to activate more capital for social change, leading her to co-found Mission Driven Finance. As Chief Community Officer, she leads the design of community-driven strategy, providing a frame for both internal culture & partner relationships. Prior to building Mission Driven Finance, she spent nearly 10 years fundraising for a wide variety of nonprofits—from large universities to small, volunteer-run initiatives. Lauren proudly serves on the steering committee of the Inclusive Capital Collective and on the board of Business for Good San Diego. She is a 2019 Social Venture Circle Innovation Entrepreneur, and an active member of Women Give San Diego, San Diego Social Venture Partners, Catalyst of San Diego & Imperial Counties, and San Diego Impact Investors Network. Lauren is an alumna of Punahou School in Honolulu, and Columbia University in the City of New York.