Webinar
Impact Investing: Investing to Create Equitable Jobs
Tuesday, December 1, 2020 @ 10:30 am - 11:30 am
As we rebuild our economy in the wake of COVID-19, we are left with an opportunity to make inclusive growth a new cornerstone of American economic progress. Learn about San Diego Workforce Partnership's innovative Income Sharing Agreements and hear from HCAP, a middle-market private equity impact fund, that has been trailblazing investment approaches to create and maintain quality jobs.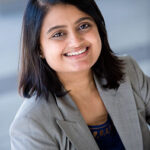 Bhairvee Shavdia, Principal, HCAP
Bhairvee joined HCAP Partners in September 2015 and holds a unique role spanning both the firm's Impact and Investment practices. Bhairvee has led the construction and implementation of HCAP's current impact framework and methodology around quality job creation, the Gainful Jobs Approach, and she is a key contributor to the firm's continued recognition as a thought leader in the impact investing field. In her role leading the firm's ongoing impact investing initiatives, she is also responsible for the firm's impact measurement and reporting practices, including writing the firm's Annual Impact Report. Bhairvee also participates in the origination and analysis of new investment opportunities, investment due diligence, deal underwriting, and investment monitoring. She currently serves as a board observer of portfolio company A Better Life Recovery and is actively involved in the firm's investments in Confirm BioSciences and Mission Healthcare.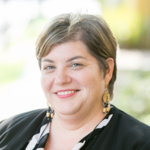 Brooke Valle, Chief Strategy and Innovation Officer, San Diego Workforce Partnership
Brooke Valle's experience and passions converge around using strategy, innovation and evaluation to transform lives. Brooke has nearly two decades of work designing and implementing organizational strategy, leading large-scale business process improvement projects, addressing data system needs and running high-stakes programs on everything from innovative education financing, workforce development and economic mobility to immigration, security, and defense. Her experience includes work with the Department of State, Peace Corps, United States Africa Command, Central Intelligence Agency, Economic Development Department, Department of Labor, Walmart, Aspen, World Economic Forum, Strada, The James Irvine Foundation, Lumina Foundation, Rockefeller Foundation, and Deloitte.
Who May Attend
This event is open to family offices, private investors, foundations, institutional investors who are interested in learning about investments into enterprises and funds that generate financial returns alongside positive social and environmental impact.