Webinar
Impact Investing 101
Tuesday, June 6 @ 10:00 am - 11:00 am
Impact investing is a powerful but underutilized tool for funders to align investments with social impact and environmental goals, amplify their impact, and potentially create a sustainable source of funding for future initiatives. Curious to learn more? Join us for a 101-level overview to build a baseline understanding of impact investing, how it works, and how it might fit into your existing investment and grant strategies.
In this webinar, we'll introduce key topics including impact measurement and management, impact investing trends, and the challenges and opportunities involved in this space. You'll also hear insights from Daryn Dodson of Illumen Capital, a leader in the impact investing field which specializes in reducing implicit bias and building investment strategies that minimize racial and gender biases.
This one-hour intro will give you a solid understanding of impact investing basics and equip you with the knowledge you need to start exploring this exciting and rapidly growing field. We encourage those who play a part in your organization's strategy, grantmaking, and financial management, including board members, to join us.
Target Audience
This program is designed for members of Catalyst.
If you require any accommodations to fully participate in this program, please contact [email protected].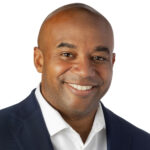 Daryn Dodson | Managing Partner at Illumen Capital
Daryn is a passionate advocate of social and economic justice, especially for disadvantaged and marginalized groups. His work with impact investors, private equity funds, Fortune 100 companies, universities and foundations has been viewed through the lens of addressing the world's most pressing social and environmental problems.
Daryn previously led the Special Equities Program as a consultant to the Board of the Calvert Funds, a $12 billion pioneer of the impact investing field. Through this vehicle, Calvert maintains a portfolio of more than 40 funds on five continents, representing over 350 underlying portfolio companies. Prior to serving as a consultant to Calvert, Daryn served as Director of University and Corporate Partnership for The Idea Village, where he created a platform engaging leading private equity firms, business schools, and Fortune 500 companies to invest in New Orleans entrepreneurs post-Hurricane Katrina.
Mr. Dodson currently serves on the Board of Directors for Ben and Jerry's. He earned his M.B.A. from Stanford, where he serves on the Dean's Management Board, and his A.B. from Duke University.