Partner Event
Guaranteed Income: Moving from Pilots to Policy
Thursday, October 14, 2021 @ 1:00 pm - 2:00 pm
Millions of Americans are already living paycheck to paycheck without sufficient liquid resources that can be quickly converted into cash to deal with financial shocks. In fact, prior to the pandemic, nearly 40 percent of Americans did not have enough savings on hand to cover a $400 emergency. COVID-19 has exposed long-standing racial and economic inequities that have been left unaddressed. One solution that has gained enormous attention in recent years is a guaranteed basic income. In fact in the U.S. there are over 50 guaranteed basic income pilots with over 20 in California alone! With so many pilots taking place, larger questions remain… what is the longer term policy solution and how do we get there?
Join us for a funder convening to hear from key thought leaders working on guaranteed basic income to better understand:
The broader vision for guaranteed basic income;
Public policy considerations & promising paths forward; and
How philanthropy can support moving the work from pilots to policy solutions
We hope you are able to participate in this critical conversation to learn about the opportunity for philanthropy to invest in strategies that will ultimately build systemic support for guaranteed basic income for those who most need it.
Target Audience
This program is open to members of Catalyst, Northern California Grantmakers, and Southern California Grantmakers and non-member funders.
If you require any accommodations to fully participate in this program, please contact [email protected].
Kelly Bathgate, Chief Program Officer, Tipping Point Community
Kelly Bathgate is Chief Program Officer at Tipping Point Community, where she oversees the organization's program investments, including direct service, policy, and systems change work. Kelly has spent her career working in education reform and youth + community development, with a particular focus on cross-sector partnerships to catalyze change. She joined Tipping Point in 2011, initially to design and build out the organization's capacity building programming, which has since become a critical part of Tipping Point's model.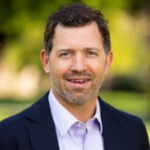 Chris Hoene, Executive Director, California Budget and Policy Center
Chris Hoene became the Budget Center's executive director in October 2012, bringing to the organization 15 years of leadership in state and local policy research and analysis. He leads the strategic direction of the organization, acts as primary spokesperson, and works with the board of directors and community partners to implement our vision and mission. Prior to joining the Budget Center, Chris was director of the Center for Research and Innovation at the National League of Cities in Washington, DC, leading efforts to analyze trends in local and state government and promote constructive policy action on issues including public finance, economic development, housing, poverty reduction, infrastructure, and governance. Chris also previously worked for the Center on Budget and Policy Priorities in Washington, DC, and the Public Policy Institute of California in San Francisco.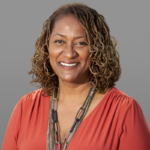 Supervisor Holly J. Mitchell, Second District of Los Angeles County
On November 3, 2020, Supervisor Holly J. Mitchell was elected to serve the Second District of Los Angeles County. Throughout her career in public service, Supervisor Mitchell has always worked with the understanding – that creating a California where all residents can thrive – means investing in
the communities, families and children of LA County.
Having authored and passed over 90 laws in the California Legislature, Supervisor Mitchell brings an extensive public policy record to the Board of Supervisors. Many of her bills have been at the forefront of expanding healthcare access, addressing systemic racism, and championing criminal justice reform.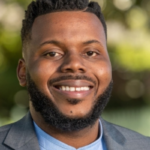 Michael D. Tubbs, Special Advisor to Governor Newsom on Economic Mobility and Opportunity
Michael Tubbs is the Special Advisor to California Governor Gavin Newsom for Economic Mobility and the Founder and Chair of Mayors for a Guaranteed Income. He was elected Mayor of Stockton in 2016 at 26 years old. He was Stockton's first African-American Mayor, and the youngest Mayor of any major city in American history. As Mayor, Tubbs was lauded for his leadership and innovation. He raised over $20 million dollars to create the Stockton Scholars, a universal scholarship and mentorship program for Stockton students. Additionally, he piloted the first mayor-led guaranteed income pilot in the country.