Funder Meeting
Grantmaking 101: How to Incorporate a Racial Equity Lens into Your Grantmaking Practice
Wednesday, June 30, 2021 @ 11:00 am - 12:00 pm
Selecting the right grantee partners requires funders to understand the organization's programs and services, finances, track record, leadership, and the capacities and skillsets it brings to its work. This is one of the most important roles of a funder, yet, how do you know if an applicant represents a good fit and a smart investment?
During this webinar participants will explore the ways in which funders assess a potential grantee, incorporating racial equity perspectives for funders new to the field as well as funders who want to learn more.
Target Audience
This program is designed for members of Catalyst. Non-member funders may attend for a $50 fee.
If you require any accommodations to fully participate in this program, please contact [email protected].
Speakers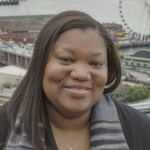 C'Ardiss "CC" Gardner Gleser, Director of Programs and Strategic Initiatives, Satterberg Foundation
CC comes to the Satterberg Foundation as the first Director of Programs and Strategic Initiatives. CC has spent her time working with nonprofits focused on equity and changing educational outcomes for underserved children; she previously worked at Rainier Scholars and TAF (Technology Access Foundation). Prior to working in the nonprofit sector, CC spent many years working in software as an engineer and project manager for GE Healthcare (formerly PHAMIS, Inc.). She is very involved in her community, both locally and nationally. She currently serves on the boards of Andrus Family Fund, Charlotte Martin Foundation, Philanthropy Northwest, and The Bush School. She previously served as the National President of the Yale Black Alumni Association and on Yale's Board of Governors.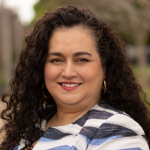 Michelle Jaramillo, Director of Educational Initiatives, The San Diego Foundation
As Director of Education Initiatives, Michelle collaborates with community partners to ensure every San Diego student can achieve their aspiration of a post-secondary education. Michelle contributes a wealth of experience leading local and national nonprofit and foundation clients to design equity-centered programs and grantmaking strategies. She is a 2016 Funders Network for Smart Growth and Livable Communities PLACES Fellow, and a 2014 Hispanas Organized for Political Equality Leadership Institute graduate.
Marisa Aurora Quiroz, Vice President of Programs, International Community Foundation
As Vice President of Programs, Marisa oversees the International Community Foundation's growing portfolio of grants, agency funds, and special projects in Mexico and Latin America. Prior to this role she served as ICF's Senior Program Officer for Environmental conservation, leading the Foundation's Environment portfolio, which emphasizes marine and terrestrial conservation in Mexico's Baja California peninsula and coastal communities of the Gulf of California, as well as the Eastern Tropical Pacific region. She came to ICF in January 2015, after 8 years at The San Diego Foundation where she oversaw the Opening the Outdoors Initiative. As the Director of this program, she worked with donors, volunteers and nonprofits in the San Diego region to advance regional conservation efforts that ensure that all communities have access to clean air, water, and nature, and to promote collaborative action on climate change.