Funder Meeting
Fundamentals: Participatory Grantmaking
Tuesday, May 23 @ 10:30 am - 2:30 pm
Have you thought about concrete steps you and your organization can take to be more equitable in your grantmaking? Wondering how to include community more clearly in your giving process? Join us for a unique and interactive opportunity to dig deeper into these ideas, brainstorm with your peers, and connect with local funders who have built participatory grantmaking strategies into their work.
Now gaining traction across a wide variety of funders, participatory grantmaking centers community by engaging those closest to a particular challenge. Community members play a role in program design, decision-making, evaluation, and more. It's an approach that can be adapted to a variety of giving contexts, but one idea remains constant: the processes you put in place are just as crucial as the resources you distribute.
We encourage multiple staff and board members from your organization to join us for this half-day introductory session. You'll interact with panelists who have integrated participatory grantmaking models and hear about their lessons learned and surprises encountered along the way. In addition, we're dedicating a portion of the session to collaborative time with peers, working in small groups to workshop a sample participatory program design.
Note: No previous experience or detailed knowledge of participatory grantmaking is required. Our hands-on workshop will break down the nuts and bolts of this model and help you understand what it can help you achieve as a funder. Regardless of where you are on the giving spectrum, you'll come away with a raft of ideas and concrete steps you can put into action to position your organization for more impactful outcomes and authentic community relationships.
Target Audience
This program is designed for members of Catalyst.
COVID-19 Policy
For all in-person events, participants are strongly encouraged to be fully vaccinated against COVID-19 and all its variants, including any boosters. Unless otherwise required by a venue or vendor, mask use is optional but strongly recommended for participants in transit with others (e.g. buses/vans) and masks will be available for those who need or wish to use them.
Please self-monitor for COVID-19 symptoms and stay home if you are not feeling well or if you test positive. If you test positive in the week following an in-person Catalyst event, please notify Kamaal Martin. Our full safety protocol can be found here.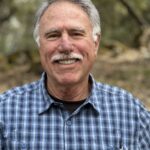 Mark Dillon
Mark recently joined the board of inewsource, San Diego's independent investigative news bureau. inewsource is a nonprofit, nonpartisan newsroom dedicated to improving lives in the San Diego region and beyond through impactful, data-based investigative and accountability journalism. After seven years service, Mark termed off the board of San Diego's Museum of Us, two years as Board chair, supporting the Museum's work to de-colonize it's collections. This included re-uniting sacred artifacts with their descendants and mounting exhibits emphasizing how the culture and history of Indigenous peoples is still being written.
For 20 years Mark served on the board of the San Diego office of the Anti-Defamation League helping organize San Diego's first Cyberbullying conference with the San Diego Unified School District, educational programs on diversity, equity and inclusion and focusing on anti-semitism.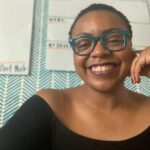 Christina Griffin-Jones | Vice President of Womxn's Work Consulting, LLC 
Christina Griffin-Jones uses she/her pronouns and worked on the participatory grantmaking team that created the Black Capacity Building Fund. Christina is a community organizer and fundraiser who has rallied communities for justice in the areas of policing, immigration, voting, and workers' rights throughout Southern California.
She is Vice President of Womxn's Work Consulting, LLC where she helps community organizations deepen communication with their base and local governments engage with communities they have historically and systemically excluded and identify how to repair harm they have caused those communities. In 2022, Womxn's Work was hired by the County of San Diego to study the impacts of cannabis criminalization and the war on drugs on communities in San Diego County and provide recommendations for creating social equity in the County's adult-use recreational cannabis market.