Fiscal Sponsorships: Equity, Alignment and Values
Thursday, February 2 @ 6:00 pm - 7:30 pm
Are you interested in learning more about fiscal sponsorships? Join this event to learn more about the mechanics and structures required to become fiscally sponsored, with particular attention to the unique needs of artists, makers, culture bearers, and creative entrepreneurs.
Particular attention will be paid to the unique needs of artists, makers, culture bearers, and creative entrepreneurs. This session will also address perspectives and experiences on what equity can look like in this space and ways funders, fiscal sponsors, and grantees can collaborate to fortify and strengthen our communities.
If you require any accommodations to fully participate in this program, please contact [email protected]. 
Speakers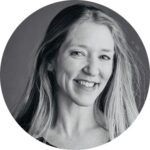 Christine Jones | Chief of Civic Art Strategies

Christine Jones is a cultural strategist, curator, and producer with significant experience working in government organizations, museums, galleries, and consultancies. As the Chief of Civic Art Strategies for the City of San Diego Commission for Arts and Culture, she oversees programmatic direction, cultural development, and strategic initiatives. Christine cultivates and engages directly on projects that cross programs and sectors, establishes frameworks for arts and culture delivery and advises about the arts industry, creative economy, and public realm.
Formerly, Christine served as the City of San Diego Commission for Arts and Culture's Senior Public Art Manager administering two "percent-for-art" programs and managing the Civic Art Collection. Prior to that, she was a consultant for the City of San Diego Commission for Arts and Culture, developing and delivering major public art commissions and exhibitions in the public realm from concept to completion. As a consultant for the San Diego Unified Port District, Christine guided development of its first public art curatorial strategy to realize public art exhibitions on the tidelands of five coastal jurisdictions in San Diego County.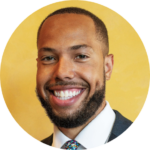 Dominic Porter | COO of RISE San Diego
Dominic is a community leader originally from Los Angeles, California with over 16 years of experience as a program developer, coordinator, curriculum designer, project manager, and people leader for service-learning, social justice, community development, and college preparation programs. He is a graduate of Hilltop High School in Chula and a two-time graduate of Arizona State University with a BS in Business Administration and an MEd in Postsecondary and Higher Education. In his spare time he is a freelance photographer and graphic designer.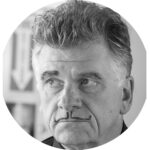 John Highkin | Executive Director of Fern St Community Arts
John Highkin has over thirty years in art – as a musician, circus impresario, theater director and administrator. Mr. Highkin co-founded and led Fern Street Circus from 1990 to 2003, creating a circus culture in San Diego through a community-based circus with a strong visual and musical aesthetic. He returned to Fern Street leadership in 2014 after serving as Executive Director of Young Audiences of San Diego (2010 – 2014), an arts education for-purpose organization, and Salina Arts & Humanities, a department of the City of Salina, KS (2004 – 2008).
An active roots musician, he has an MA from University of Cambridge, and a BA from UCLA, both in English; he has taught university-level English literature, including twelve years at University of San Diego.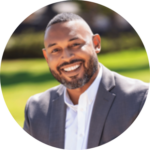 Kamaal Martin | VP of Networks & Initiatives at Catalyst of San Diego & Imperial Counties
Kamaal is vice president of Programs and Initiatives at Catalyst, where he spearheads program design and transformative partnerships across sectors. Kamaal's passions are arts & culture, community development, finance, improving our local food system and raising the quality of life throughout the San Diego/Tijuana region.
Before founding San Diego-based social enterprise and consulting firm, Art Power Equity, he developed a unique skill set and network through professional experiences including: Director of Advocacy (Southern California) with the California Charter School Association, Adjunct Faculty (Political Science) in the San Diego Community College District, Government Relations Specialist with the San Diego County Regional Airport Authority and years as a staffer in the California State Assembly, including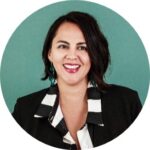 Nic Roc | CEO and Program Director of You Belong Here
Nic Roc is a lifetime creative who has acquired and practices skills in product development and manufacturing, design and fabrication, brand strategy, branding and identity, and program development. She has a strong history in community program development—strongly focused on inclusion, diversity, and social infrastructure.
Nic Roc is certified in Equity, Diversity, and Inclusion in the Workplace and Entrepreneur Management Center development via the International Business Innovation Association. A fellow of the RISE Urban Adaptive Leader Fellowship.
Nic Roc is on a mission to bridge the gap between creativity and sustainability to elevate our creatives to economic empowerment.