Equity, Arts & Intersections: Black Voices
Thursday, February 9 @ 6:00 pm - 7:30 pm
This in-person session offers a moderated panel discussion of equity, Black experiences, and their intersections in accessing funds and grantmaking. The session will cover the following topics:
The importance of robust funding of arts & culture as a key element of the social change eco-system, centering national & local voices.
Why long-term support for arts and culture, and the broader creative economy, is an essential strategy to address inequality and disparities, as well as build resilient and regenerative communities that improve the quality of life for our region.
Ways that community, government and philanthropy can work together more effectively and be more impactful.
Target Audience
This program is open to all and designed for local funders and policy makers; local creatives, artists, makers, artists, performers; community organizations and general community members.
If you require any accommodations to fully participate in this program, please contact [email protected]. 
Speakers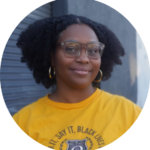 Dinah Poellnitz | Co-Founder, Curator, and Director of Development for The Hill Street Country Club
Dinah grew up between Vista & Oceanside, and was always inspired by the diverse activity that surged up & down Hill Street in the 70s – 90s. Graduating from University of CA Riverside in 2006, she earned a BA in Art History + Arts Administration. While her accomplishments as an arts professional & board member are extensive, she is also a committed and active member of many local political orgs, and is constantly working towards building a more sustainable & creative society.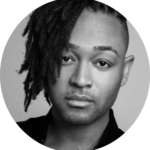 Jeremy McQueen | Artistic Director & Choreographer at The Black Iris Project
Jeremy is an award-winning choreographer, dedicated to story-telling rooted in experience and social engagement. His work aims to create spaces of comfort, solace, and connection through reflection—a sharing of observations of what is going on around him.
Born and raised in San Diego, California, McQueen is a graduate of The Ailey School/Fordham University, B.F.A. in dance program. At the age of eight McQueen saw a production of The Phantom of the Opera and was immediately drawn to the arts. That same year he began studying music and theater. At the age of 11 he started his training in dance at the San Diego School of Creative and Performing Arts.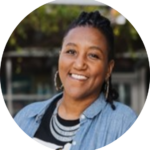 Miki Vale | Musician, Playwright, and Founder & Artistic Director of SoulKiss Theater
Photo by Xavier Bailey Photography
Miki Vale, is an international Hip Hop performing artist and cultural ambassador, Teaching Artist, Old Globe-commissioned playwright and founder of SoulKiss Theater, an arts education organization for queer Black womxn. Her work serves to amplify community consciousness around relationships, wellness, and justice. Miki has performed and participated in panels at landmark venues and festivals in the US and internationally, from Hollywood and D.C. to Mumbai and Cairo. For her contributions to Hip Hop culture, Miki has earned a San Diego Hip Hop Honors Award, a Female Perspective Award, and the 2021 San Diego Music Award for Song of the Year for "Bad Wolves", a song condemning anti-Black racism. For her work within the LGBTQ community, Miki was awarded the 2017 Bayard Rustin Civil Rights Honor.
Miki is as dedicated to cause as she is to her craft. Using art as education, she fuses her experience in the worlds of Hip Hop and theatre to explore their impact on race, class, and gender. She facilitates Hip Hop and playwriting workshops for learners of all ages and demographics. Her experience ranges from teaching in classroom settings, performing at social justice events, and serving as a U.S. cultural Hip Hop ambassador for Next Level Egypt (funded by the U.S. State Department).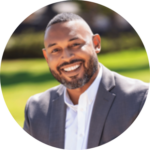 Kamaal Martin | Vice President of Networks & Initiatives at Catalyst of San Diego & Imperial Counties
Kamaal spearheads program design and transformative partnerships across sectors. Kamaal's passions are arts & culture, community development, finance, improving our local food system and raising the quality of life throughout the San Diego/Tijuana region.
Before founding San Diego-based social enterprise and consulting firm, Art Power Equity, he developed a unique skill set and network through professional experiences including: Director of Advocacy (Southern California) with the California Charter School Association, Adjunct Faculty (Political Science) in the San Diego Community College District, Government Relations Specialist with the San Diego County Regional Airport Authority and years as a staffer in the California State Assembly, including roles as Field Director, Special Assistant to the Speaker and District Director.