Funder Meeting
Do the Work: Military Families
Thursday, April 27 @ 9:00 am - 3:30 pm
A Day in the Life of a Submariner: Childcare and Mental Health Challenges Among Military Families
Deadline to register is Monday, April  10th! 
Come join us for a unique military immersion experience where you will get the opportunity to hear directly from active-duty military personnel and families on the important topic areas of mental health and child care.  During the field trip you will visit a Child Development Center (CDC) on base, have a robust roundtable discussion with advocates, service providers, funders, and military members on the topics of childcare challenges and mental health, and experience what it would feel like to be a submariner for a day, through an immersive opportunity.  The field trip will also be a great time to strengthen your relationships with funder colleagues and community-based organizations, during an open lunch hour where you'll have time to catch up and connect.
Site visits are in partnership with zero8hundred, which strives to help servicemembers transition smoothly into civilian life and the San Diego Military Advisory Council (SDMAC), which advocates for quality of life issues on behalf of our military, those who serve or have served, and their families in the greater San Diego region. We'll connect with colleagues on how philanthropy has supplemented the federal government and what San Diego has to gain from proactively building up our military families.
Transportation and lunch will be provided. Participants will be picked up and dropped off at the Catalyst office.
*Due to operational sensitivity, parts of the field trip will require you to not have access to a cell phone or personal belongings (they will be stored safely and returned afterwards).
Target Audience
Do the Work is open to both members and non-members. A fee of $150 for members and $250 for non-members per session is required at registration.
If you require any accommodations to fully participate in this program, please contact [email protected]. If the fee is a barrier to participation, we will gladly make accommodations.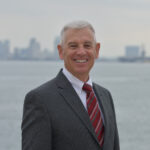 Retired Rear Admiral Mark Balmert | San Diego Military Advisory Council
Rear Admiral Mark Balmert (retired) currently serves as the President and CEO of the San Diego Military Advisory Council (SDMAC). SDMAC was founded in 2004 as a 501(c)(6) non-profit organization with a mission to support and advocate on behalf of our military, those who serve or have served, and their families in the greater San Diego region. SDMAC fills a vital and unique role in advancing partnerships between the military, elected and appointed officials, and the business community, while working to enhance recognition of the military's many economic and social contributions to the San Diego area.
During his 30+ year Navy career, Rear Adm. Balmert served at sea aboard the USS Lynde McCormick (DDG 8), USS Fife (DD 991), and USS Merrill (DD 976). He commanded USS Chandler (DDG 996) winning the Battle Efficiency Award, commanded Destroyer Squadron Seven during Operation Enduring Freedom and Operation Iraqi Freedom serving as Sea Combat Commander for the Constellation Battle Group, and was the first commander of Expeditionary Strike Group Three where he deployed to Fifth Fleet. He also served at sea as Assistant Surface Operations Officer for Commander 7th Fleet, Flag Secretary for Commander 3rd Fleet, and Operations Officer for Commander CruiserDestroyer Group One.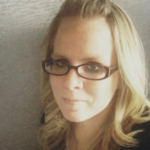 Ashley Camac | Chief Executive Officer, zero8hundred
Ashley has more than 20 years of Professional leadership and Military Lifestyle Experience. In August 2021, Ashley assumed the role of Chief Executive Officer for Zero8Hundred, a premier non-profit organization that supports Veterans and their families transitioning to Civilian life. Prior to joining Zero8Hundred, Ashley served as the Executive Director for USO San Diego, bringing her operational and fundraising strategies to fruition; Ashley revamped the organization by realigning priorities, locational operations, and fundraising goals; Ashley ultimately and successfully assisted with taking the organization from an independent, local, 501C3 to a merged entity with the USO Worldwide headquarters.
Prior to USO, Ashley served as the Navy Region Southwest, Metro San Diego, Ombudsman Coordinator, serving as a Regional Train the Trainer and was previously the President of the San Diego Chief Petty Officer Spouse Association; these positions in, particular in combination with her own Military lifestyle experience has shown direct, immediate, positive impact allowing for positive outcomes of those who need it the most.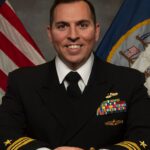 Lieutenant Commander Cody W. Davis | Naval Base Point Loma XO
Lieutenant Commander Cody Davis is a native of Pell City, Alabama and reported to Recruit Training Command Great Lakes in December 2003. He then reported to Basic Enlisted Submarine School and Torpedoman "A" school. He graduated as Manga Cum Laude with an Associate in Economics and a Bachelor in Justice Administration from Hawaii Pacific University in 2011 and a Master of Science in Human Resources from Central Michigan University in 2013. He was commissioned through the Limited Duty Officer Program in April 2013.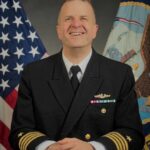 Captain Kenneth R. Franklin | Naval Base Point Loma CO
Captain Franklin is the Naval Base Point Loma Commanding Officer. He is a native of Plant City, Florida.  Enlisting in the Navy in 1989, he was trained as an Electronics Technician and reported to USS MARYLAND (SSBN 738) in 1991.  He was selected for the Enlisted Commissioning Program in 1993 as a Second Class Petty Officer and attended the Florida State University earning a Bachelor of Science Degree in Computer Science in 1996.
Safety Protocols
With the safety of our community in mind, we utilize a standard set of protocols for all in-person events. We ask all participants to be fully vaccinated against COVID-19 (waived for religious or medical exemptions) and to wear masks indoors. Please view our safety protocol in full here.
About this Series
Do the Work is a series of five immersive, experiential learning programs hosted by Catalyst. In these cohort-style programs, participants gained in-person, on-site, deep-dive insights into the themes we explored in our 2021 annual conference, All In. Learn more about past Do the Work programs below: