Partner Event
COVID-19 Funders' Briefing: 2021 Outlook
Tuesday, December 15, 2020 @ 2:00 pm - 3:00 pm
As COVID-19 case rates continue to climb nationwide, new federal leadership and promising vaccine trials present some hope for the coming year. As we continue to grapple with the public health repercussions, California also faces serious economic consequences. Communities of color are facing disproportionate impacts across the board, and many sectors including nonprofits and local governments are in perilous financial situations. Join us to hear more about what we should expect in 2021, how the issues philanthropy cares about will be affected, and what we can do to respond.
Catalyst members: Please contact [email protected] to register.
Speakers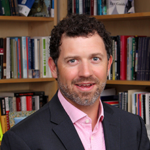 Chris Hoene, Executive Director, California Budget & Policy Center
Chris Hoene became the Budget Center's executive director in October 2012, bringing to the organization 15 years of leadership in state and local policy research and analysis. He leads the strategic direction of the organization, acts as primary spokesperson, and works with the board of directors and community partners to implement our vision and mission. Prior to joining the Budget Center, Chris was director of the Center for Research and Innovation at the National League of Cities in Washington, DC, leading efforts to analyze trends in local and state government and promote constructive policy action on issues including public finance, economic development, housing, poverty reduction, infrastructure, and governance. Chris also previously worked for the Center on Budget and Policy Priorities in Washington, DC, and the Public Policy Institute of California in San Francisco. Chris holds a Ph.D. in Political Science from Claremont Graduate University and a bachelor's degree in Political Science of the College of Idaho. In 2011, in recognition of his service to the state and local community, Chris was elected as a Fellow into the National Academy of Public Administration (NAPA).

Dr. Christina Ghaly, M.D., Director, Los Angeles County Department of Health Services
Dr. Ghaly was appointed by the Los Angeles County Board of Supervisors as the Director of the Department of Health Services (DHS) on September 25, 2018 after having served in the role as Acting Director since October 2017. In this capacity, Dr. Ghaly has had responsibility for overseeing the operations of the County's four public hospitals and 23 outpatient clinics. She leads strategic, operational, and clinical/financial initiatives critical to DHS' financial health and continued transformation in an era of health reform.
Dr. Ghaly previously served as Chief Operations Officer for DHS from 2016 until her permanent appointment as Director. Her previous roles within DHS also include serving as the Deputy Director for Strategy and Operations and as the Interim Chief Executive Officer at Olive View – UCLA Medical Center and LAC+USC Medical Center.
In 2015, Dr. Ghaly served in a temporary role as the Director of Health Care Integration for the County of Los Angeles Chief Executive Office. This position was created to lead an assessment regarding the potential creation of a health care agency, integrating the Departments of Health Services, Mental Health (DMH) and Public Health (DPH). The Los Angeles County Health Agency was formally created in November 2015.
Dr. Ghaly attended Harvard Medical School and completed a residency in internal medicine at the University of California, San Francisco. Dr. Ghaly currently sees patients in the urgent care and on the inpatient medicine service at LAC+USC Medical Center and Olive View – UCLA Medical Center, respectively.

Deepa Iyer, Director of Movement Building, Building Movement Project; Director, Solidarity Is
Deepa Iyer is a South Asian American writer, lawyer, facilitator, and activist. She is the Director of Movement Building at Building Movement Project and director of Solidarity Is, a project that provides trainings, narratives, and resources on building deep and lasting multiracial solidarity and sustainability of social change ecosystems.
Iyer served as executive director of South Asian Americans Leading Together (SAALT) for a decade, and has held positions at Race Forward, the US Department of Justice's Civil Rights Division, the Asian Pacific American Legal Resource Center, and the Asian American Justice Center.
Iyer's first book We Too Sing America: South Asian, Arab, Muslim and Sikh Immigrants Shape Our Multiracial Future (The New Press 2015), received a 2016 American Book Award. She hosts a podcast called Solidarity Is This to explore solidarity practices around the country. Iyer has received fellowships from Open Society Foundations and the Social Change Initiative, and in 2019, she received an honorary doctoral degree from the Chicago School of Professional Psychology. Iyer serves on the Advisory Council of the Emergent Fund.
An immigrant who moved to Kentucky from India when she was twelve, Iyer graduated from the University of Notre Dame Law School and Vanderbilt University.
In Partnership With: