Funder Meeting
Corporate Philanthropy Session
Thursday, September 9, 2021 @ 11:00 am - 12:00 pm
The Corporate Philanthropy Series at Catalyst is designed for people who work in corporate philanthropy. This session will focus on building an ongoing corporate commitment to racial justice that is more permanent and enduring than in-the-moment statements and actions when faced with crises.
Qualcomm recently hosted the Racial Justice Giving Initiative (RJGI) showcase. In addition to awarding a total of $500,000 to ten nonprofits doing important work in the field of racial justice, over 450 Qualcomm employees tuned in to TED-style talks from several of the awarded organizations diving into the topic of systemic racism, the solutions nonprofits are working towards, and ways to get involved beyond the event. Join us to hear from Qualcomm representatives as well as one of the grantees, who will elaborate on the experience and share best practices to help build your team's ongoing commitment to racial justice.
If you require any accommodations to fully participate in this program, please contact [email protected].
Target Audience
This program is designed for members who work in corporate philanthropy and other invited guests as appropriate. Non-member corporate funders can attend for a $50 fee.
All event registrations are reviewed to determine eligibility.
Speakers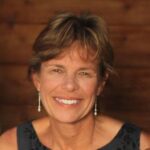 Kathy Caputo, Director, Partners in College Success (PiCS)
With more than 20 years of experience in college and career coaching, Kathy Caputo leads our mission to transform low-income, government-dependent refugee and immigrant children into self-reliant, contributing San Diego citizens. She founded Partners in College Success (PiCS) to improve college access, degree completion rates, and early career success for low-income, first generation students in San Diego County.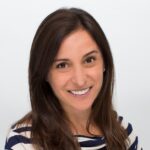 Julia Dorfman, Manager, Community Engagement, Qualcomm, Executive Director, Qualcomm Foundation & Catalyst Board Member
Julia Dorfman oversees Community Engagement at Qualcomm and is Executive Director of the Qualcomm Foundation. She received her BS in Business Administration from UC Berkeley and began her career in the nonprofit sector, working at Hillel at UT Austin and The New Children's Museum here in San Diego, before transitioning to corporate philanthropy. Julia remains engaged with nonprofits focused on empowering people, especially the vulnerable and those from underserved and underrepresented communities, including Jewish Family Service, Kitchens for Good, Paving Great Futures, and Women Give San Diego. A San Diego native, Julia lives in Carmel Valley with her husband and two kids.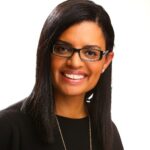 Kristine Ekwueme, Patent Counsel, Senior, Qualcomm
Kris Ekwueme is Senior Patent Counsel in Qualcomm's IP Department where she joined as an intern in 2003. Over the years, she has focussed on the preparation and prosecution of 3G, 4G and most recently, 5G patent applications, covering several 5G technology areas. She currently co-leads IP Department initiatives aimed at promoting diversity and inclusion of underrepresented groups in the patenting process at Qualcomm.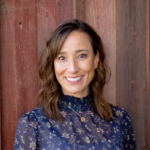 Liz Philips, Director, Marketing, Qualcomm
Liz Philips works with Qualcomm's top customers on projects such as the world's 1st 5G-enabled phones and Connected PCs. As an employee, Liz participated in the company's first ever Racial Justice Giving Initiative, nominating three non-profits who won $50,000 each in funding. She serves as a volunteer for one of these organizations, Partners in College Success (PiCS), as a college essay coach to help low-income, first generation students achieve higher education.