Funder Meeting
Corporate Philanthropy Session
Wednesday, June 9, 2021 @ 11:00 am - 12:00 pm
A company's commitments to diversity, equity, and inclusion within its corporate social responsibility can significantly differentiate its brand among community members and prospective employees. However, DEI initiatives tend to focus on internal communities while CSR operations focus on external communities. Both, fundamentally, are about reaching out to underestimated communities, welcoming new market insights, and driving collaborative solutions. How can you ensure both teams are connected with shared priorities so they can mutually reinforce one another?
Join us for a session on connecting the teams for diversity, equity, and inclusion with corporate social responsibility. You'll hear insights and ideas from companies with small and large teams, and you will have an opportunity to break into small groups with peers to share common challenges and opportunities in this work.
If you require any accommodations to fully participate in this program, please contact [email protected].
View the webinar recording here.
Target Audience
This program is part of Catalyst's Corporate Philanthropy series and is designed for members who work in corporate philanthropy and other invited guests as appropriate. Non-member corporate funders can attend for a $50 fee.
All event registrations are reviewed to determine eligibility.
Speakers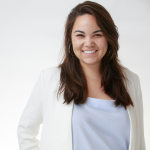 Tiana Austel, Corporate Citizenship Specialist, Illumina
Tiana is a Corporate Citizenship Specialist for Illumina, where she leads their global giving and volunteering efforts. In her role, she works cross functionally with D&I, HR, and employees at large to drive social impact in all the communities where employees live and work. Recently she co-lead year one of an annual genomic literacy campaign called "The Future is Bright" empowering students to see themselves as future scientists, innovators, and trailblazers. With an initial goal of impacting 10,000 learners, the campaign ultimately reached 42,000 students, through over 220 employee-led events in 44 states and 16 countries.  She believes diversity, inclusion, and fairness are integral to any social impact program and is passionate about increasing equity in all its dimensions. Currently, Tiana also co-leads the Med-Tech & Pharma Industry Group for the Association of Corporate Citizenship Professionals and was recognized in 2019 with the Benevity BUFFY Award for leadership, innovation and impact in administrating Goodness programs.
Prior to Illumina, Tiana supported Foundation Operations for The Wonderful Company's Philanthropy Team. She attended UCLA and in her free time enjoys cooking and ice skating.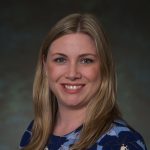 Annie Wuerth Lieberman, Corporate Citizenship Representative for Southern California, Northrop Grumman 
Annie Wuerth Lieberman is the Northrop Grumman Corporate Citizenship Representative for Southern California. In her role she oversees the company's corporate responsibility efforts in the greater Los Angeles and San Diego areas managing charitable giving, community engagement strategy, and K-12 talent pipeline development. Prior to joining the global defense and technology company, Annie led development efforts for non-profit organizations based in San Diego and Washington, D.C., served as a senior fundraiser on multiple presidential campaigns, and was appointed Chief of Protocol to Secretaries of Defense Leon Panetta and Chuck Hagel during the Obama Administration. Annie is the recipient of the Secretary of Defense Award for Outstanding Public Service, the Secretary of Defense Award for Exceptional Public Service, and the Association of California School Administrators (ACSA) Regional Partners in Educational Excellence Award. Annie is an honors graduate of Rutgers College and a member of Phi Beta Kappa and the Golden Key International Honour Society.
Sponsored by
Thank you to Nordson Corporation Foundation for generously sponsoring this series.