Funder Meeting
Combatting Gun Violence: Funder Briefing
Tuesday, September 12 @ 10:00 am - 11:00 am
Gun violence remains a pressing and urgent topic: addressing gun violence is crucial to fostering safe environments, promoting social well-being, and building a future where individuals can thrive without fear of violence.
At this funder briefing in collaboration with the Hope and Heal Fund, we will dive into the intricate landscape of this critical issue, highlighting its intersection with various funding areas. Together, we will gain a deeper understanding of the common misconceptions surrounding gun violence and identify how our collective work may inadvertently impact communities in negative ways.
Topics discussed during this call will include:
National Gun Violence Landscape: Historical Perspective and Equity: Gain comprehensive insights into the historical context of gun violence in America and the role of equity in addressing its disproportionate effects on marginalized communities.
Hope and Heal Fund's Work vs. Legislative and Advocacy Efforts: Explore the unique approach of the Hope and Heal Fund in combatting gun violence, and how it complements and enhances legislative and advocacy efforts.
Moving the Needle on Gun Violence: Addressing Root Causes and Gun Access: Delve into the root causes of gun violence and strategies to prevent and intervene effectively.
Local Efforts in San Diego and the Roadmap for Greater Impact: Discover inspiring local initiatives spearheaded by the Hope and Heal Fund in the San Diego area, and join us in charting a roadmap for amplified nationwide impact.
Join us to rally our resources, knowledge, and collective resolve to work towards a safer, more equitable America. Together, we can make a lasting impact on gun violence and contribute to a brighter future for all.
Target Audience
This program is designed for members of Catalyst.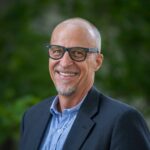 Brian Malte | Executive Director of the Hope and Heal Fund
Brian Malte is a nationally recognized leader in the gun violence prevention movement. Over the course of his 25-year career, Brian has led community-based movements as well as strategic political campaigns for sensible gun reforms.
In 2001, Brian joined the Washington, D.C. office of the Brady Center to Prevent Gun Violence. First as National Field Director, then Political Director, and lastly as National Policy Director, Brian became one of the country's most familiar spokesmen for the burgeoning gun violence prevention movement. In 2016 he returned to his California roots to helm the Hope and Heal Fund to spearhead the philanthropic movement to increase support to local violence prevention organizations and community advocates working to end gun violence.
Brian has been a featured speaker at many state and national conferences and routinely provides expert analysis to news outlets such as The New York Times, The Washington Post, The Guardian, Al Jazeera, The Atlanta Journal-Constitution, NPR, and Mother Jones.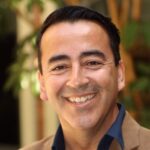 Refujio "Cuco" Rodriguez | Chief Strategist & Equity Officer at the Hope and Heal Fund
Refujio "Cuco" Rodriguez is the Chief Strategist & Equity Officer at Hope and Heal Fund. Prior to joining the fund, Cuco served as a Program Officer for the W.K. Kellogg Foundation and was a member of the foundation's Racial Equity and Community Engagement team. Cuco also supported the development of a Racial Equity Leadership Curriculum for the W.K. Kellogg Fellowship Program; leading research and developing curriculum models. Most recently, he led efforts to integrate racial equity principles into technology initiatives, including working on new collaborative platforms and developing a racial equity-focused grantee application.
Prior to joining the field of philanthropy, Cuco served as division chief and ethnic services manager with the Santa Barbara County Department of Behavioral Wellness, where he was responsible for the implementation of the new Mental Health Services Act (MHSA).
Cuco has worked with communities on issues including teen pregnancy, reproductive health, youth violence, gang intervention, rites of passage facilitation, mental health, father involvement strategies, and community engagement. He has served as an adjunct faculty member for the Human Services Department at Allan Hancock College in Santa Maria, California. Cuco has held various community service positions and served as the board chair of the National Compadres Network.
Cuco obtained a bachelor's degree in agricultural engineering technology and a master's degree in education with concentrations in counseling and guidance, both from California Polytechnic State University, San Luis Obispo.