Webinar
Combatting Gun Violence: Community Briefing
Tuesday, September 26 @ 10:00 am - 11:00 am
Gun violence affects us all, and it is imperative that we come together to gain a comprehensive understanding of this issue. The Community Briefing, lead by the Hope & Heal Fund, will unravel common misconceptions about gun violence and the most effective ways our communities can respond to this pressing challenge.
Agenda:
SD County Gun Violence and Firearm Suicide Data: What We Know, What More We Need to Know: Gain insights into the current state of gun violence and firearm suicide data in San Diego County.
Community-Focused Work: The Community Hub Model: Explore the Hope and Heal Fund's community-focused approach, exemplified by the innovative community hub model.
How Hope and Heal Adds Value to This Work: Learn about the unique contributions of the Hope & Heal Fund in addressing gun violence.
This Community Briefing is an opportunity for us to unite, challenge misconceptions, and collectively explore effective solutions for creating safer communities. Your valuable presence and active participation will help shape the path toward a future free from the grip of gun violence.
Target Audience
This program is open to both members of Catalyst of San Diego & Imperial Counties and non-members interested in learning more about gun violence.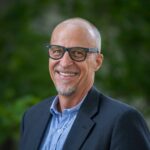 Brian Malte | Executive Director of the Hope and Heal Fund
Brian Malte is a nationally recognized leader in the gun violence prevention movement. Over the course of his 25-year career, Brian has led community-based movements as well as strategic political campaigns for sensible gun reforms.
In 2001, Brian joined the Washington, D.C. office of the Brady Center to Prevent Gun Violence. First as National Field Director, then Political Director, and lastly as National Policy Director, Brian became one of the country's most familiar spokesmen for the burgeoning gun violence prevention movement. In 2016 he returned to his California roots to helm the Hope and Heal Fund to spearhead the philanthropic movement to increase support to local violence prevention organizations and community advocates working to end gun violence.
Brian has been a featured speaker at many state and national conferences and routinely provides expert analysis to news outlets such as The New York Times, The Washington Post, The Guardian, Al Jazeera, The Atlanta Journal-Constitution, NPR, and Mother Jones.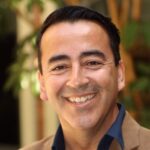 Refujio "Cuco" Rodriguez | Chief Strategist & Equity Officer at the Hope and Heal Fund
Refujio "Cuco" Rodriguez is the Chief Strategist & Equity Officer at Hope and Heal Fund. Prior to joining the fund, Cuco served as a Program Officer for the W.K. Kellogg Foundation and was a member of the foundation's Racial Equity and Community Engagement team. Cuco also supported the development of a Racial Equity Leadership Curriculum for the W.K. Kellogg Fellowship Program; leading research and developing curriculum models. Most recently, he led efforts to integrate racial equity principles into technology initiatives, including working on new collaborative platforms and developing a racial equity-focused grantee application.
Prior to joining the field of philanthropy, Cuco served as division chief and ethnic services manager with the Santa Barbara County Department of Behavioral Wellness, where he was responsible for the implementation of the new Mental Health Services Act (MHSA).
Cuco has worked with communities on issues including teen pregnancy, reproductive health, youth violence, gang intervention, rites of passage facilitation, mental health, father involvement strategies, and community engagement. He has served as an adjunct faculty member for the Human Services Department at Allan Hancock College in Santa Maria, California. Cuco has held various community service positions and served as the board chair of the National Compadres Network.
Cuco obtained a bachelor's degree in agricultural engineering technology and a master's degree in education with concentrations in counseling and guidance, both from California Polytechnic State University, San Luis Obispo.