Webinar
CA State Budget: Proposals, Process, and Opportunities for Advocacy
Friday, February 26, 2021 @ 10:00 am - 11:15 am
The California state budget has a significant impact on nonprofits, grantmakers, and our communities. In early January, Governor Gavin Newsom released his administration's 2021-22 budget proposal which includes significant investments in pandemic relief and equitable recovery for small businesses, nonprofits, and vulnerable populations.
The state legislature now starts its budget process to review the Governor's proposal and to develop its own budget recommendations. Join this webinar to learn more about the administration's budget priorities, the budget timeline and process, and advocacy opportunities.
If you require any accommodations to fully participate in this program, please contact [email protected].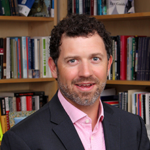 Chris Hoene, Executive Director, California Budget and Policy Center
Chris Hoene became the Budget Center's executive director in October 2012, bringing to the organization 15 years of leadership in state and local policy research and analysis. He leads the strategic direction of the organization, acts as primary spokesperson, and works with the board of directors and community partners to implement our vision and mission. Prior to joining the Budget Center, Chris was director of the Center for Research and Innovation at the National League of Cities in Washington, DC, leading efforts to analyze trends in local and state government and promote constructive policy action on issues including public finance, economic development, housing, poverty reduction, infrastructure, and governance. Chris also previously worked for the Center on Budget and Policy Priorities in Washington, DC, and the Public Policy Institute of California in San Francisco. Chris holds a Ph.D. in Political Science from Claremont Graduate University and a bachelor's degree in Political Science of the College of Idaho. In 2011, in recognition of his service to the state and local community, Chris was elected as a Fellow into the National Academy of Public Administration (NAPA).
Lucy Salcido Carter, Public Policy Director, CalNonprofits
Lucy directs policy initiatives that protect and promote California's nonprofits. Her work includes developing and implementing campaigns that encourage advocacy and civic engagement among CalNonprofits' more than 10,000 organizational members.
Prior to joining CalNonprofits, Lucy served in leadership policy positions at the Youth Law Center, the Northern California Innocence Project, the San Mateo County Community College District, and the East Bay Community Foundation. Her accomplishments include successful legislative campaigns to ensure access to technology for foster youth, to require postsecondary education programs for high school graduates in juvenile detention, to strengthen legal claims of innocence in criminal cases, and to increase compensation and services for exonerees. She has published numerous articles on topics such as wrongful convictions, teen sexting, family team conferences, and batterer intervention programs, and recently served as author and managing editor for a special issue of the Juvenile and Family Court Journal on child exposure to domestic violence.