Webinar
Building A Sustainable Climate Future in Inland CA
Thursday, May 27, 2021 @ 10:00 am - 11:30 am
Governor Gavin Newsom and his administration have taken significant steps to put California on the path towards a greener, more sustainable climate future. So far, Governor Newsom has pledged to conserve 30 percent of the state's land and coastal water by 2030, announced a phase-out of gasoline-powered vehicles by 2035, and proposed a comprehensive job and climate action plan. The state is enacting bold strategies to combat climate change, all while seeking to reduce the state's carbon footprint and bolster long-term economic growth. In September 2020, the Governor also directed the Office of Planning and Research to partner with the Labor and Workforce Development Agency to design and deliver the state's first Just Transition Roadmap by July 2021.
In order to turn this vision into reality, the state recognizes that these solutions will be hard-fought, center racial equity at their core, and actively bring all partners to the table, including philanthropy, nonprofits, civil society, corporations, and other stakeholders. Regional equity is another imperative: climate change disproportionately impacts the state's most vulnerable regions, including inland California. State government and philanthropy must make intentional investments to support the sustainability of inland California's climate and economy and ensure inland California is a central component of the state's vision to achieve a Just Transition.
As the state looks to build a sustainable climate future in 2021 and beyond, both government and philanthropy must continue to explore new, innovative ways to collaborate and ensure community voices and needs are central in every conversation.
Join us for the second installment of the Inland California Webinar Series to:
Learn more about the state's comprehensive jobs and climate action plan for 2030, additional opportunities under the new Biden Administration, and how philanthropy fits into this vision.
Consider how the state and philanthropy can make strategic investments to better address current and future climate challenges, including the upcoming fire season.
Hear from inland funders on the roles they have played in helping to implement sustainable climate policy from the state and where additional support is needed.
Discuss the public-private partnerships opportunities available to help promote an inclusive "Just Transition" in inland California.
Elevate local leaders and community organizations' voices better to understand climate change's real-world impact in inland California.
If you require any accommodations to fully participate in this program or have any questions, please contact [email protected]. 
Target Audience
This is open to members of Catalyst, Northern California Grantmakers, Southern California Grantmakers, and EFG.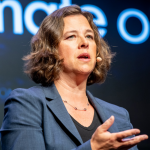 Kate Gordon, Director, Office of Planning and Research
Kate Gordon has spent the past two decades working at the intersection of climate change, energy policy, and economic development. Gordon was appointed Director of the Governor's Office of Planning and Research and Senior Advisor to the Governor on Climate by Governor Gavin Newsom on January 7, 2019. Trained as a community organizer, and later in law and regional economic development, her focus has long been on bringing diverse groups together to work toward a more sustainable, inclusive economy. Prior to being appointed OPR Director, Gordon was the founding director of the Risky Business Project, which focused on quantifying the economic impacts of climate change on U.S. energy demand, crop yields, and coastal infrastructure as well as on human health and mortality. As part of this work, Gordon consulted numerous investors and corporations on strategies to reduce climate risks across investments and assets, and also served as a co-author on the Fourth National Climate Assessment's chapter on "Reducing Risks Through Adaptation Actions."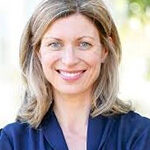 Kathleen Kelly Janus, Senior Advisor on Social Innovation, Office of Governor Gavin Newsom (Moderator)
Kathleen Kelly Janus is the Senior Advisor on Social Innovation to Governor Gavin Newsom. As a social entrepreneur, author and lecturer at Stanford University's Program on Social Entrepreneurship, she is an expert on philanthropy, millennial engagement and scaling early stage organizations. Her work has been featured in the Wall Street Journal, Huffington Post, Fast Company, Quartz, Chronicle of Philanthropy, Stanford Social Innovation Review, Tech Crunch and the San Francisco Chronicle. Her book – Social Startup Success: How the Best Nonprofits Launch, Scale Up and Make a Difference – is a playbook for nonprofit organizations based on a five-year research project interviewing hundreds of top-performing social innovators.
An attorney, Kathleen has spearheaded numerous social justice initiatives. Kathleen is a co-founder of Spark – a network of over 10,000 millennial donors – which seeks to advance gender equality by engaging the next generation in accessible forms of philanthropy. As a teaching fellow at Stanford Law School, Kathleen helped launch and direct Stanford Law School's international human rights clinics in Namibia and South Africa. She has also served as pro bono counsel at Covington and Burling and a litigation associate at Thelen Reid & Priest.
Sarah L. White, Senior Advisor, Jobs & The Economy, Office of Planning and Research
Sarah L. White is Senior Advisor for Jobs and the Economy at OPR, where she leads state efforts to map an equitable high road transition to carbon neutrality. She works at the intersection of labor, workforce, and climate policy across OPR concerns.
White served in the Brown Administration as the inaugural Director for Equity, Climate and Jobs at the California Workforce Development Board, where she designed the High Road Training Partnership Initiative and the equity + job quality agenda that now anchor the state's jobs and climate vision. Before heading west, White spent a decade at COWS — a national policy center at the University of Wisconsin-Madison — working on economic inequality, decarbonization, and social change. A national expert on jobs and training in the low-carbon economy, she holds a Ph.D. from Columbia University and a B.A. from Wellesley College.