Webinar
Buckling up for the Peak of California Wildfire Season: What Funders Can do Now
Wednesday, August 24, 2022 @ 10:00 am - 11:00 am
The 2022 wildfire season is underway. Due to the current drought and extreme heat conditions across much of the state, wildfire impacts in the coming months are anticipated to be extremely severe for people in cities and rural communities. With wildfires becoming a year-round phenomenon, philanthropy needs to double down on its investments to accelerate wildfire resilience, while at the same time, to support communities most affected by wildfires.
Philanthropy California and our organizational partners at the California Governor's Office of Emergency Services, the Center for Disaster Philanthropy, and the League of California Community Foundations are hosting a conversation with interested funders about what they can do NOW to prepare communities most likely to be impacted by wildfires and their consequences, including displacement, income losses, and health challenges.
Join us to learn about what is to be expected at the peak of this year's wildfire season. Please bring your most pressing questions for our speakers and the group as we work together to partner with frontline communities to ensure equitable disaster relief, recovery, and long-term resilience.
Target Audience
This program is open to members of Catalyst, Northern California Grantmakers, and Southern California Grantmakers.
If you require any accommodations to fully participate in this program, please contact [email protected].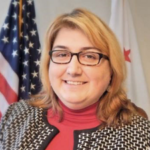 Abby Browning, Chief, Office of Private Sector / NGO Coordination, Office of Emergency Services
Abby Browning is the Chief of the Office of Private Sector/ Non-Governmental Organization Coordination at the Governor's Office of Emergency Services. Abby is responsible for developing and maintaining CalOES's relationships with businesses, associations, companies, and universities, as well as nonprofit, nongovernmental, and philanthropic organizations. Prior to joining CalOES, Abby was the Special Advisor for International Trade in the Governor's Office of Business and Economic Development. She was an essential member of the Brown Administration's international team, working on trade missions to China and Mexico, as well as fostering countless other international business connections for California.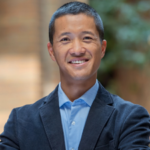 Alan Kwok, Director, Climate and Disaster Resilience, Northern California Grantmakers/Philanthropy CA
Alan Kwok, PhD, is Director of Climate and Disaster Resilience at Philanthropy California, an alliance of Northern California Grantmakers, Southern California Grantmakers, and Catalyst of San Diego and Imperial Counties. He leads Philanthropy California's statewide funders coordination, advocacy and public/private partnerships around climate justice and disaster resilience efforts. He has led statewide efforts in creating a statewide disaster resilience and recovery fund, advocated for equitable climate and disaster resilience policies at the state and national levels, coordinated philanthropic responses to California wildfires since 2019, and supported funders coordination around wildfire resilience.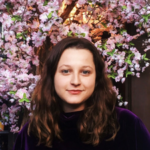 Katie Oran, Climate & Disaster Resilience Fellow, Northern California Grantmakers/Philanthropy CA (moderator)
Katie Oran supports the development of regional and statewide climate and disaster strategies around funders coordination, education, advocacy, and public/private partnerships, with a particular focus on accelerating climate justice and equitable disaster resilience and recovery. She brings with her experience in climate adaptation, disaster response, land use planning, climate justice organizing, and wildfire mitigation. She served as a CivicSpark AmeriCorps fellow with the Community Corporation of Santa Monica, helping her hometown build more sustainable affordable housing. She has held roles with the Community Wildfire Planning Center, New America's Future of Land and Housing program, and 350.org. She also worked one fire season directly responding to wildfires as a clerical technician, supporting several Incident Management Teams across the State.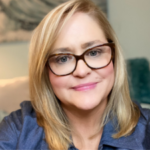 Sally Ray, Director, Domestic Funds, Center for Disaster Philanthropy
Sally Ray brings nearly 30 years of experience working in the nonprofit world and a passion for community and social service to her current role as director of domestic funds, and previously as director of strategic initiatives and the director of the Hurricane Harvey Recovery Fund. In her current role with CDP, Sally oversees grantmaking for several domestic disaster funds, including the CDP Atlantic Hurricane Season Fund, the CDP California Wildfires Recovery Fund, the CDP Colorado Wildfires Recovery Fund, the CDP Disaster Recovery Fund and the U.S. grantmaking for the CDP COVID-19 Response Fund.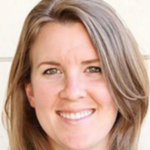 Laura Seaman, CEO, League of California Community Foundations
Laura is CEO of the League of California Community Foundations, a statewide coalition of 32 community foundations serving over 95% of California's population. She joined the League in 2020 after serving as Associate Director of the Digital Civil Society Lab at the Stanford Center on Philanthropy and Civil Society. She is a proud Californian and is grateful for the opportunity to serve The Golden State's network of community foundations.