Webinar
Activating Your Endowment for Good
Friday, November 19, 2021 @ 11:00 am - 12:00 pm
Do you want to make sure that every part of your philanthropic effort moves your mission forward? You know what happens when you contribute funds to nonprofits, but what's going on with the 95% of your money that is wisely invested to drive future grantmaking?
Join us to find out how to activate those dollars right alongside charitable donations and grants. We'll hear from funders what internal and external changes are necessary to make sure that your investments are also advancing social and environmental change.
This is part of our learning series produced in partnership with Bank of America for institutional and individual impact investors. Each session invites speakers who contribute their subject-matter expertise to our conversations on strategy and skill-building approaches to impact investing. Join us to connect with peers, discuss collaborations to sustain resilient communities, and dive deep into wide topics ranging from strategic investments in small business and supporting regenerative economic development, to using loan guarantees to create a larger impact.
Target Audience
This is open to members of Catalyst, Northern California Grantmakers, and Southern California Grantmakers. Non-members may attend for a $50 fee.
If you require any accommodations to fully participate in this program, please contact [email protected].
Speakers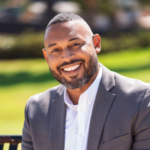 Kamaal Martin, Vice President of Networks and Initiatives, Catalyst of San Diego & Imperial Counties
Kamaal spearheads program design and transformative partnerships across sectors.  Before founding San Diego-based social enterprise and consulting firm, Art Power Equity, his professional experiences includes positions with the California Charter School Association, the San Diego Community College District, the San Diego County Regional Airport Authority, and the California State Assembly. He has served on boards and advisory groups of organizations such as Project New Village, Somali Youth United, and the NAACP San Diego's Political Action Committee.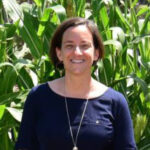 Jen Nation, Co-President, Women Give San Diego
In 2014, Jen joined Women Give San Diego – a giving circle committed to helping women and girls of San Diego achieve economic self-sufficiency and security – and previously served on the mentorship committee before her current position as Co-President. She is also the executive director of Olivewood Gardens and Learning Center. Jen is a visionary leader with over 25 years of experience developing strategic relationships; connecting people to causes they care about; and advocating for health equity, environmental justice, and rights for women and girls.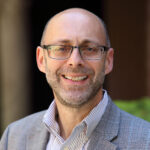 Jeremy Pearl, J.D., LL.M, Executive Vice President & CFO, Jewish Community Foundation of San Diego
Jeremy is responsible for fiscal oversight of the Foundation including finance and operations, investment management, human resources, and information systems. Originally from London, England, his career has focused on tax, estate, and financial planning. Admitted to the Bar in 1997, Jeremy is a member of the State Bar of California. He is also past president of British-American Business Council San Diego, a transatlantic trade organization.