Webinar
Scaling the Use of Loan Guarantees in Impact Investing
Tuesday, October 5, 2021 @ 1:00 pm - 2:00 pm
The session will demystify the perceived challenges to implementing loan guarantees, such as sourcing opportunities, conducting due diligence, and structuring the deal. The goal is to highlight strategies that utilize partnerships and collaborations with other funders or intermediaries to inspire investments from those who might be hesitant without a guarantee in place. If you're curious about harnessing the power of guarantees to support communities – alongside grants or direct investments – this session is for you.
This is the third in a four-part learning series for institutional and individual impact investors. Each session invites speakers who contribute their subject-matter expertise to our conversations on strategy and skill-building approaches to impact investing. Join us to connect with peers, discuss collaborations to sustain resilient communities, and dive deep into topics ranging from strategic investments in small business and supporting regenerative economic development, to using loan guarantees to create larger impact.
If you require any accommodations to fully participate in this program, please contact [email protected].
Target Audience
This is open to members of Catalyst, Northern California Grantmakers, and Southern California Grantmakers. Non-members may attend for a $50 fee.
Speakers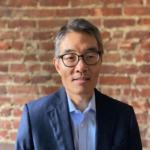 Jim Baek, Senior Vice President, LOCUS; Executive Director, Community Investment Guarantee Pool (CIGP).
Jim Baek (pronounced: Beck) is a Senior Vice President at LOCUS and Executive Director of the Community Investment Guarantee Pool (CIGP). Prior to joining LOCUS/CIGP, Jim headed Deutsche Bank's US community development lending & investing efforts. Jim has substantial community development finance, affordable housing, and impact investment management experience and is committed to advancing racial equity thru his work.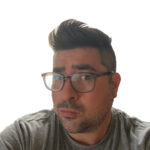 Andy Ballester, Founder, BQuest Foundation
Andy Ballester is a co-founder of GoFundMe, the world's largest online fundraising platform. Our campaign organizers have raised over $10 billion for medical expenses, education, community projects, sports, emergencies, pets, and more. He has been impact investing in San Diego in the areas of Housing, Homelessness and Climate since 2016.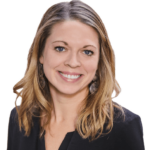 Sarah Lyman, Executive Director, Alliance Healthcare Foundation
Sarah Lyman contributes a decade of experience catalyzing results in health philanthropy, working at the intersection of population health, systems change and collaboration in order to advance health equity. Prior to joining Alliance, Sarah served as the Executive Vice President for Empire Health Foundation (EHF) and she was a key leader in the effort to launch Family Impact Network, the first network administrator in Washington to implement performance-based contracting in the child welfare system. Notable honors include the Council on Foundations and HUD Secretary's Award for Public Philanthropic Partnership, and a first-place award for small businesses in "Best Places to Work" by the Journal of Business.