Funder Meeting
At the Frontlines of Systemic Change: Perspectives from Community Mobilizing and Advocacy
Wednesday, February 24, 2021 @ 4:00 pm - 5:00 pm
To navigate a path out of the ongoing COVID-19 pandemic and its disproportionate effect on the health and economic well-being of Black, Indigenous, and people of color, the nonprofit and philanthropy sectors must partner with government and business and also hold them accountable in order to create large-scale systemic change.
Join local nonprofit leaders on the frontlines of community mobilizing and policy strategy, to learn about the emerging needs they are witnessing and what's on the horizon for equitable policy solutions. Equally as important, you will learn where and how you can invest your support in civic engagement and advocacy efforts to address our most pressing challenges.
Target Audience
This program is designed for Catalyst members (please login to register for free). Non-member funders may attend for a $50 fee.
If you require any accommodations to fully participate in this program, please contact [email protected].
Speakers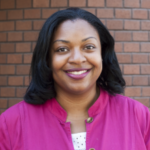 Dr. Kyra Greene, Executive Director, Center on Policy Initiatives; Catalyst Board Member; SECF Steering Committee Member
Dr. Kyra Greene initially joined Center on Policy Initiatives as a Research/Policy Analyst before becoming Deputy Director and now Executive Director.
Before joining CPI, Dr. Greene was an Assistant Professor of Sociology at San Diego State University, where she taught courses on socioeconomic inequality, race, and qualitative research methods. She has served as an instructor in sociological courses on public policy at both Rider University and Stanford University. She was also the Diversity Coordinator for Enhancing Diversity in Graduate Education in the Social, Behavioral and Economic Sciences (EDGE-SBE) program at Stanford University. Dr. Greene's past research has focused on social movement messaging/framing, legislative processes, and public policies affecting the lives of people of color and people with disabilities. Dr. Greene earned her M.A. and Ph.D. in Sociology from Stanford University. She also holds a B.A. in Social Sciences from Bard College at Simon's Rock.
Presently, Dr. Greene serves on the boards of the San Diego Unified School District Select Committee to Review District Progress on Graduation Standards and Strategies, San Diego City-County Reinvestment Task Force, League of Conservation Voters San Diego, Engage San Diego, and the Partnership for Working Families.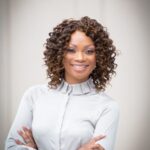 Geneviéve Jones-Wright, Executive Director, Community Advocates for Just and Moral Governance
Geneviéve L. Jones-Wright, Esq. was raised by her single mother in a low-income home in San Diego, California where devotion to family and self-respect was cultivated. In the fourth grade, Geneviéve decided to follow in the steps of Justice Thurgood Marshall and become a "social engineer." Since that day, she has been determined to "carry the bags" of Justice Marshall as he had done for Mr. Charles Hamilton Houston.
In keeping with the vision, Geneviéve obtained a J.D. from Howard Law after graduating from the University of San Francisco with a B.A. in mass media communications. She obtained an LL.M. in Trial Advocacy in a one-of-a-kind program specializing in federal criminal defense from California Western School of Law. She has practiced in federal court in both the Southern and Central Districts of California, and proudly served San Diego County as a public defender for 13 years where she represented poor people charged with serious crimes. She now serves the Community as the Founding Executive Director of MoGo.
Beyond the courtroom and policymaking, Geneviéve serves on the Board of Directors for the David's Harp Foundation, is Vice President of the Earl B. Gilliam Bar Association, and is a volunteer attorney for the California Innocence Project. Geneviéve serves on the city of San Diego's Commission on Gang Prevention and Intervention and is an adjunct professor at Point Loma Nazarene University.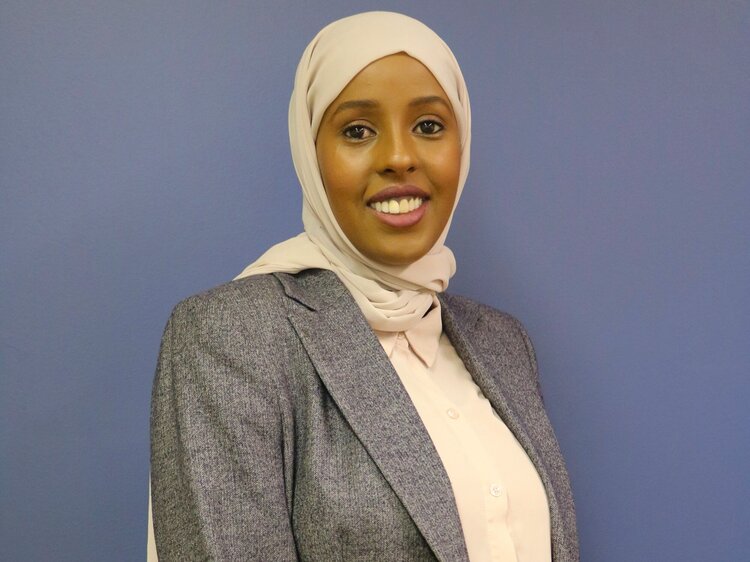 Ramla Sahid, Executive Director, The Partnership for the Advancement of New Americans (PANA)
Led by the communities it serves, PANA raises refugee voices to increase their visibility and impact in the region. PANA does this by bringing hundreds of impacted residents to meetings with their political representatives to voice their experiences and change policies that affect them and their economic, educational, health, and housing needs. PANA also engages youth leaders from diverse backgrounds in work on issues they identify as critical and trains them to contact and turn out thousands of new and inconsistent voters each election cycle. And, because the communities PANA serves are so deeply impacted by 45's detrimental policies, it works with national partners to push back on these policies and provide support to communities directly affected by his Muslim Ban, including nationals from Somalia, Sudan, Syria, and Yemen.
As Executive Director of PANA, Ramla Sahid has overseen the organization's growth and prominence as it has skyrocketed in a few short years to become one of San Diego's most important civic engagement and advocacy organizations. Ramla has received numerous awards for her work with PANA including the "2017 Women of the Year Award" by Lorena Gonzalez Fletcher, "2017 Global Citizen Award" from the United Nations Association of USA, the "Muslim Community Champion Award" by the Islamic Center of San Diego, and was named the "2017 Voice of the Year "by the Voice of San Diego. She regularly speaks at conferences on the power of building and leveraging community voices to achieve equitable outcomes for families.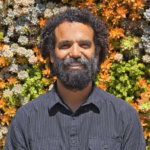 Dr. Jesse Mills, Associate Professor in Ethnic Studies at University of San Diego; Catalyst Board Member; SECF Steering Committee Member (moderator)
Jesse Mills, PhD, is a scholar, artist and activist. He is an Associate Professor in Ethnic Studies at the University of San Diego. Developing an African American Studies curriculum, serving as a resource for campus-wide diversity efforts, and mentoring advanced undergraduate research in ethnic studies, Jesse enjoys being a part of the USD learning community. He received both a Ph.D. (2008) and M.A. (2004) in Ethnic Studies from the University of California, San Diego. In 1999, he also obtained a M.A., in Afro-American Studies from the University of California, Los Angeles.