Partner Event
Addressing Community Needs and Resilience Arising from Drought, Extreme Heat, and Wildfires | Part 3
Thursday, October 28, 2021 @ 9:00 am - 10:00 am
The worsening drought, heatwaves, and wildfires in California will require urgent and coordinated efforts from the philanthropic sector to support community response, recovery, and long-term resilience. Philanthropy California invites funders who are currently responding or looking to respond to our current natural hazard crises to participate in our monthly funders discussion that addresses immediate and emergent community challenges, as well as opportunities to build climate and disaster resilience.
The discussion theme for this session is enhancing wildfire mitigation in California.
Governor Newsom has recently signed into law an unprecedented $15 billion climate package over the next three years "to combat the climate crisis, tackle catastrophic wildfires and help build a resilient California of the future." Investments from the climate package will build wildfire resilience, address drought impacts and bolster water resilience, protect vulnerable communities from climate risks, advance the state's zero emission vehicle goals, promote climate smart agriculture, and support the circular economy.
$1.5 billion is allocated to enhance wildfire and forest resilience.
Join our featured speakers to discuss what this budget entails and where philanthropy can be most impactful, including private-public partnership opportunities on:
Resilient forests and landscapes
Community hardening
Economic development for the forest sector
Funders are encouraged to ask questions and share their ideas for collaboration with each other and with speakers.
Target Audience
This funder only program is open to members of Catalyst, Northern California Grantmakers, and Southern California Grantmakers. Non-member funders are also eligible to attend.
If you require any accommodations to fully participate in this program, please contact [email protected].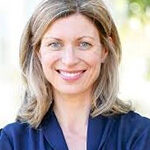 Kathleen Kelly Janus, Senior Advisor, Office of Governor Gavin Newsom
Kathleen Kelly Janus is the Senior Advisor on Social Innovation to Governor Gavin Newsom. As a social entrepreneur, author, and lecturer at Stanford University's Program on Social Entrepreneurship, she is an expert on philanthropy, millennial engagement, and scaling early-stage organizations. Her work has been featured in the Wall Street Journal, Huffington Post, Fast Company, Quartz, Chronicle of Philanthropy, Stanford Social Innovation Review, Tech Crunch, and the San Francisco Chronicle. Her book – Social Startup Success: How the Best Nonprofits Launch, Scale Up and Make a Difference – is a playbook for nonprofit organizations based on a five-year research project interviewing hundreds of top-performing social innovators.
Jessica Morse, Deputy Secretary for Forest and Wildland Resilience, California Natural Resources Agency
Jessica Morse joined the California Natural Resources Agency in April 2019. As the Deputy Secretary for Forest and Wildland Resilience, she is working to increase the pace and scale of science-based forest management to restore healthy forests, improve watershed health, protect California's unique ecosystems and make Californians wildfire resilient. Before joining Governor Newsom's administration, Jessica spent nearly ten years in National Security working for the Defense Department, State Department, and the U.S. Agency for International Development. Her assignments included a year and a half in Iraq and tours in India, Myanmar, and US Pacific Command. In 2018, Morse ran for U.S. Congress in California's 4th Congressional District in the Sierra Nevada region.